Whether you are focusing on B2B or B2C marketing, SEO for IT companies is a game-changer when it comes to generating organic traffic to your website and converting visitors into business. Your online reputation is vital to your IT company, as your customers are often tech-savvy users who expect the best.
To convert visitors into customers, you'll need measurable goals and a strategy to achieve them. Good Search Engine Optimisation will ensure that your website is at the top of Google's rankings when a potential customer searches for an IT company. By developing an SEO scheme with clear KPIs, whether they are traffic, lead generation, or brand awareness, you will be in the best position to generate real leads that become paying clients.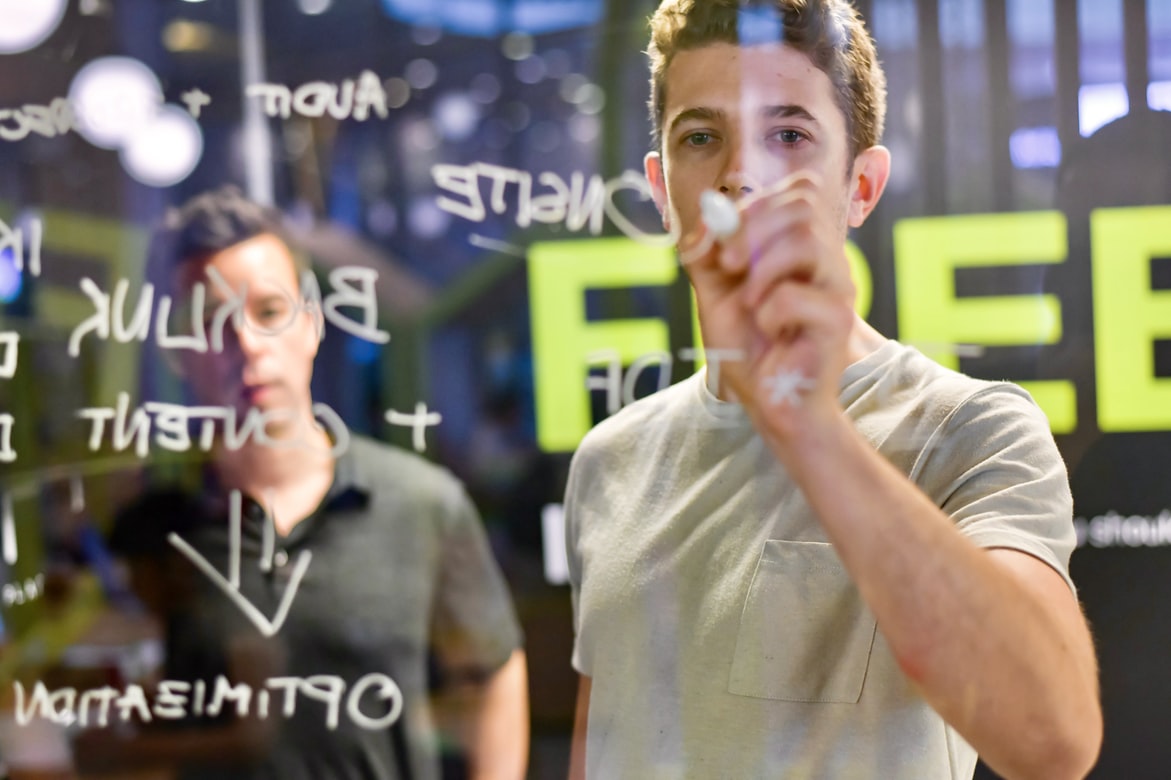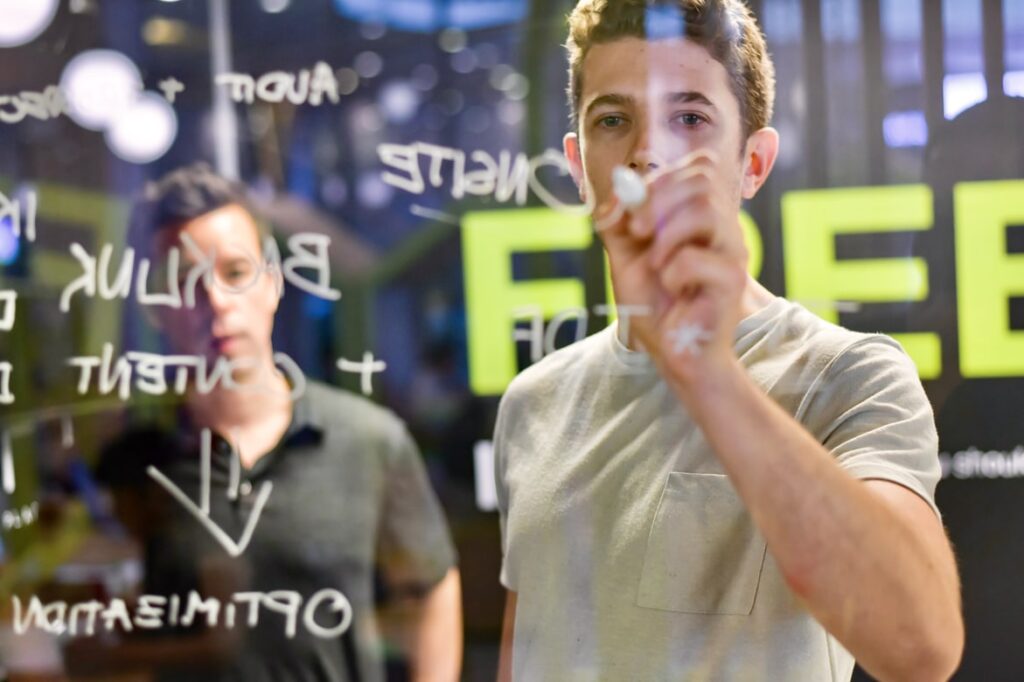 Given that IT is a competitive industry, you'll also want to identify and promote your specific niche or topic. Through your website, articles and even blogs you can demonstrate you are a thought-leader and authority in your area. You'll want to provide great content that visitors to your website find useful and engaging. By gaining trust and showing brand visibility you'll have that much needed edge over your competitors.
How to Market your IT company

As with any online business, taking advantage of social media platforms can be a huge asset to marketing your IT company. These are places where you can demonstrate your authority on your given niche, and even give advice and answer questions.
Facebook and Twitter are ideal for building relationships with clients, both current and future. You can prove that you have great customer support, and establish your company as one that responds to the needs of its followers. Facebook also offers an advertising service that directly targets the client base most likely to need your services. The ads are not expensive and even offer A/B testing.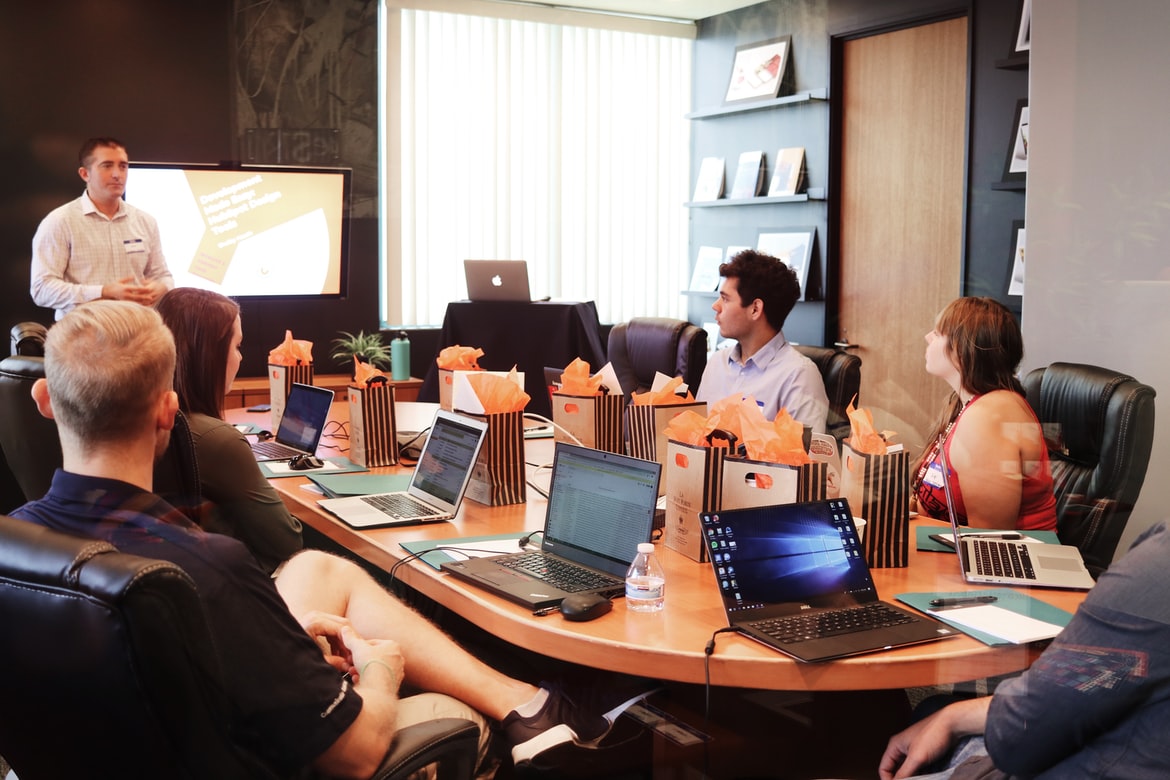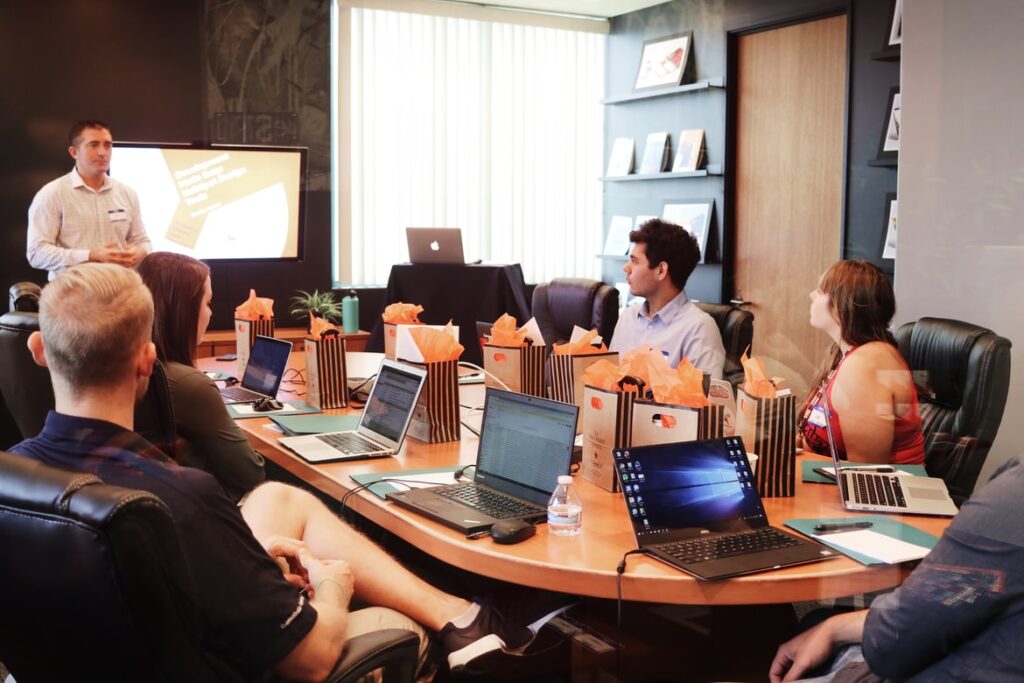 LinkedIn is also a great way to build relationships and is ideal for IT companies because the users tend to interact on a professional basis. By taking part in discussions and posting articles relating to your field you can really build brand awareness and increase visibility. The credibility customers attach to LinkedIn means that 76% of buyers of IT products say they get recommendations from their LinkedIn network. This is a great place to become a thought-leader, by posting quality blogs, articles and even videos.
Email marketing is another inexpensive tool that can lead to big returns. By marketing to your current customer base you can expect a much higher conversion as you're targeting those who are already interested in your company. You can even segment your email list so that certain promotions only reach those who meet a particular criteria. That way, you maintain your relevance to your customers, who in turn will be happy to continue receiving information from you.
Why do IT Companies Need to Implement Search Engine Optimisation?
SEO is vital for any company that wants to generate more business through increased traffic to its website. By using well researched keywords throughout your website, articles and blogs, search engines such as Google will give your site a high ranking. Around 75% of users choose which websites to visit from the first page of results, so it's vital for your company to appear at the top of their search.
Competition amongst IT support companies is high, and the content you create for users and customers needs to be high quality if you are to retain your customer base and reach out to new clients. Moreover, Google will only give your website a high ranking if your articles are useful to the reader. It's no longer any good just peppering your content with keywords – the articles themselves have to be relevant, helpful and interesting to read. Google will soon pick up on an article that's written just with keywords in mind, and will penalise the site by giving it a low ranking.
By creating good content, you can also hope that customers will keep returning to your website, and will even share articles with others who will then in turn show an interest in your company. Google will also test your content for EAT – Expertise, Authoritativeness, Trustworthiness. Customers look to IT support companies for help and advice, so it's crucial that the advice you provide meets this criteria. Make sure that any content you produce is written by experts in the field and that they have the credentials to back up their claims. You can also link your website with other sites in the same field. This substantiates your authority and can offer good value to your visitors.
Why Focus on Organic SEO for IT Services Companies?

Organic searches account for around half of all website visitors, particularly in B2C business, so it's a hugely valuable way of generating traffic to your business. It's also a low-cost marketing solution because you are not paying for advertising, but relying on your own, excellent content to sell itself to prospective customers. Organic SEO also has the advantage that the visitor already has an active interest in your business, and a reason to search for you to solve their problems. This is far more likely to convert someone into a paying customer than a cold-calling advert.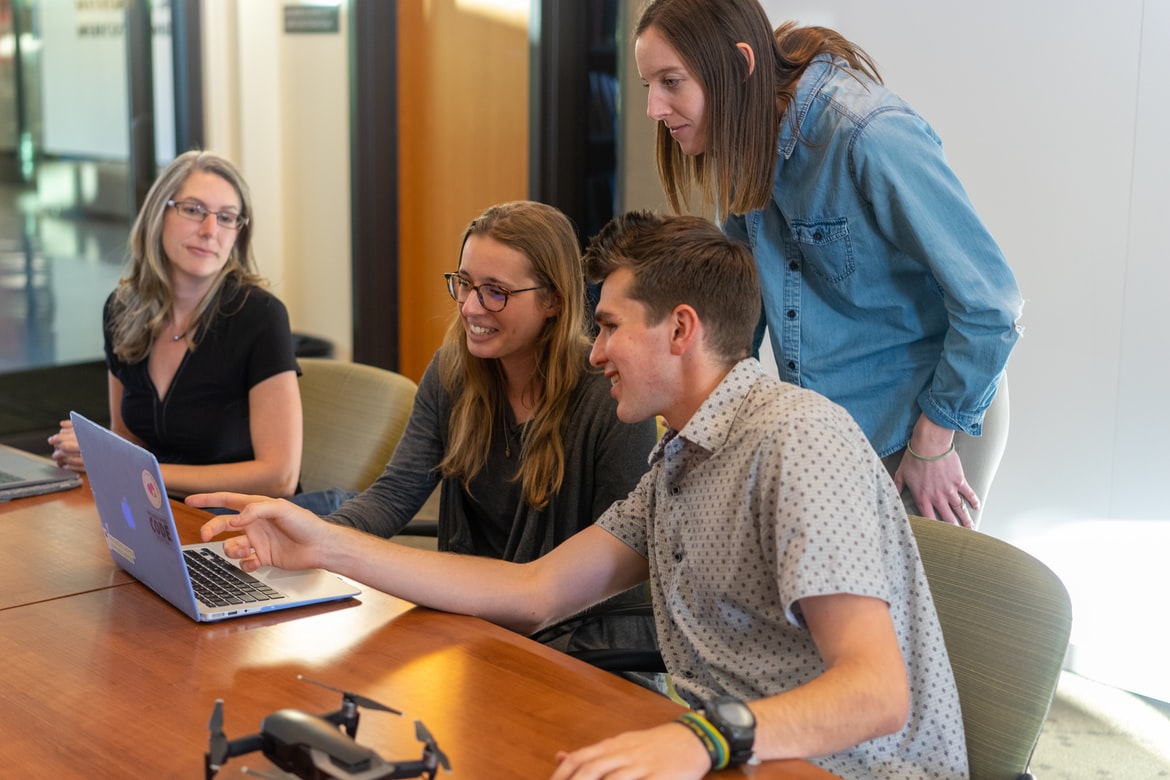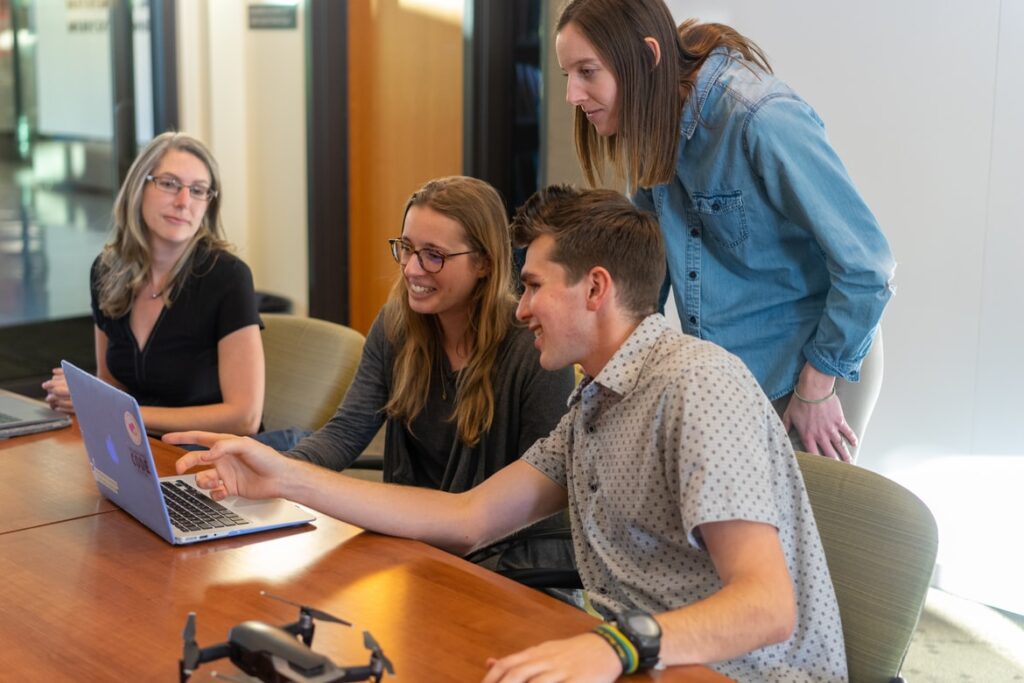 Investment in organic SEO can also lead to increased trust in your business. Users tend to value high-ranked websites as they trust Google to provide them with useful and relevant information. It's also a long term solution to marketing, as once your website is given a top ranking, it's likely to stay there. Rather than having to reinvest in more marketing solutions, provided your content stays relevant, you should maintain your position on that all-important first page.
Organic SEO is an excellent way to generate local business. Many customers want to use or support local businesses, and when it comes to IT services they might want a bricks-and-mortar company to visit. By including information applicable to your area such as your address, phone number or franchise details, you will be more likely to appear in a local search.
Should you deploy organic SEO on your own or with an SEO Marketing Agency?
Google and other search engines employ closely-guarded algorithms in order to analyse websites for good SEO. These don't even stay the same – they are constantly being changed and updated. There are some tactics you can employ to navigate this, such as using Google's own SEO checker and tools for removing outdated content. Researching websites similar to your own for useful keywords can also provide an insight into the best way to generate traffic.
However, all this takes time and expertise and for the most effective results you'll want to employ an SEO specialist marketing agency. An agency such as Deo-Dar will do the hard work for you, ensuring that your website is up-to-date and ready to send customers direct to your business. An agency will also keep up with the latest guidelines, enabling Google to find and understand your pages. They will take care of the details, checking the website structure to make sure it's user friendly, using quality back-links and meta-titles. Ultimately, with the help of a specialist agency, your company will have a website that really works for you, giving you the high ranking you need to turn organic traffic into profit.