Digital Marketing and SEO for Solar Companies in 2023
Updated 29.05.2023
Solar power shines brightly as a sustainable and abundant source of energy in a world increasingly conscious of its environmental impact. It is known for its ability to reduce greenhouse gas emissions and our dependence on fossil fuels due to its reliance on the sun, one of the cleanest forms of renewable energy. As well as providing an environmental sustainability solution, this unlimited source of energy offers numerous economic opportunities.
Over the past decade, solar energy has experienced remarkable growth. With extensive installations ranging from rooftop systems to large-scale solar farms, it plays an important role in the global energy market today. The use of solar energy is increasing in several countries, as they recognize its importance. With predictions that solar energy adoption will continue to rise, the future looks bright for solar energy.
The solar energy market still represents a fraction of the overall energy market, despite its potential and the global push for sustainability. Probably because people don't know about and don't understand solar technology. Wider acceptance is hindered by misconceptions about its cost-effectiveness, efficiency, and scalability. Marketing strategies play a big part here.
The power of marketing lies in shaping perceptions, communicating value, and driving customer behavior. Solar needs to harness this power if it wants to reach its full potential. Getting the word out about solar energy products isn't enough. The goal is to educate the public about the value of renewable energy, advocate for policy support, clear up misconceptions, and make solar energy a compelling choice. Marketing strategies need to evolve as well as the industry.
We're gonna explore solar energy marketing from all angles, highlighting successful strategies, highlighting challenges, and looking at the future.
Over $33 billion was invested in the American economy by the solar industry in 2021. So nowadays solar energy is having its well-deserved and long-overdue time in the spotlight at the moment, but while we couldn't be happier for the planet, popularity can also come with its fair share of drawbacks.
We're going to explain what SEO for Solar is and why solar companies need it. Our team will even walk you through how to get started! You can reach us at info@deo-dar.com or contact us to learn more about SEO.
For ambitious solar companies, the fierce competition in the growing solar market is undoubtedly the biggest concern:
How can you set yourself apart from all the global companies doing what you do, without having to resort to expensive and time-consuming advertisements?
Well, there is a better way, and it's all about embracing the power of digital to get your offer in front of the right people, at the right time.
Keep reading to learn all about solar marketing and SEO, the best way to promote your industry authority and get leads for solar business success!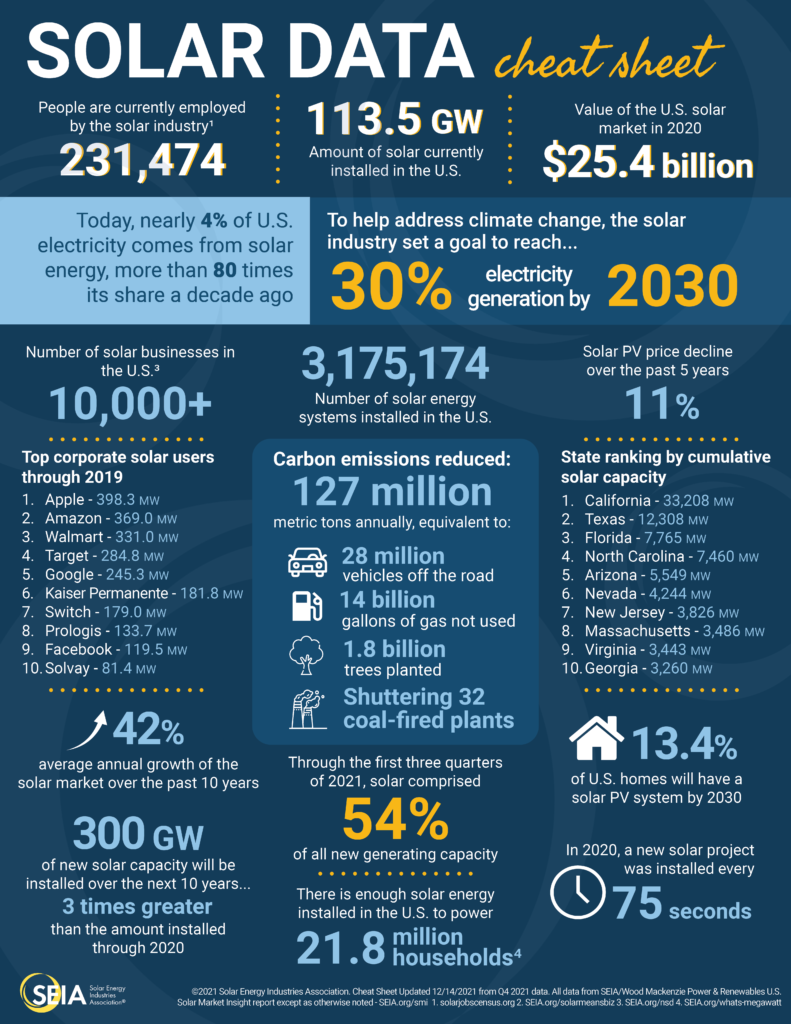 Information from Seia research
The Challenges of Marketing Solar Energy
In spite of solar energy's enormous potential and environmental benefits, marketing it presents a unique set of challenges. In order to develop successful marketing strategies that effectively promote solar power, understanding these challenges is a crucial first step.
It is important to overcome misconceptions about solar energy, as they are a major obstacle to its marketing. The majority of people believe that it is neither efficient nor practical for widespread use, or they may believe that it only works in regions with ample sunlight throughout the year. A common misconception is that solar panels are unattractive and can detract from the value or aesthetics of a property. By providing accurate, accessible information about the advantages and viability of solar energy, solar energy companies must attempt to debunk these myths.
The upfront cost of installing solar panels can be daunting for many potential customers. While solar power can result in significant long-term savings, the upfront cost of installation can be extremely high. Solar energy marketing can be challenging due to the need to communicate the long-term financial benefits and return on investment of solar energy products. Furthermore, potential customers should be informed about financing options, government incentives, and other opportunities that may offset the cost of the initial investment.
In contrast to traditional forms of energy, solar power is dependent on the sun, which is naturally intermittent. Therefore, solar energy production may be variable, causing concerns about reliability and the need for energy storage solutions. It is imperative that marketers address these concerns head-on by highlighting the advances in solar technology, battery storage, and the possibilities for grid connectivity to ensure a steady supply of electricity.
Technology Complexity: Solar energy technology is complex and difficult for the average consumer to comprehend. Adoption may be hindered by this, as potential customers may be reluctant to invest in something they do not fully understand. It is imperative for solar energy companies to simplify their technology and explain how it works in a clear, straightforward manner as part of their marketing strategies.
The solar energy market has become increasingly competitive as a result of the growth of the industry. In addition to competing with traditional energy suppliers, solar companies also compete with each other. Marketing approaches that are creative and innovative are necessary to stand out in a crowded marketplace.
The adoption of solar energy on a large scale can be increased by addressing these challenges through strategic marketing. A more sustainable future requires more than just selling solar products. Our goal is to foster a shift in society towards renewable energy.
How to Find and Get Solar Clients in 2023?
Acquiring new leads is fundamental for any business, but in a world where online content and search engines have started to dominate what gets and doesn't get the attention of your audience, lead generation has definitely become a lot more complex.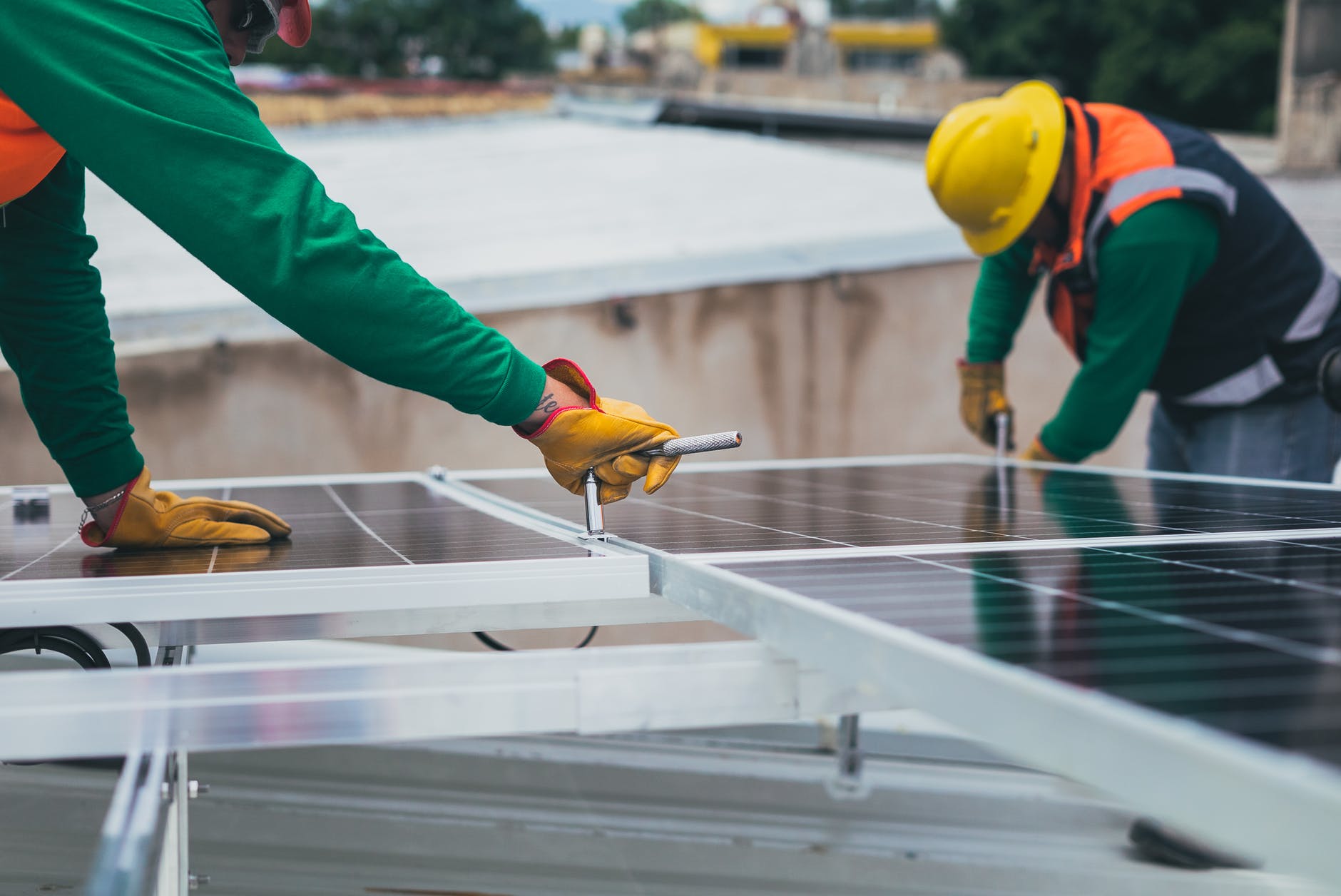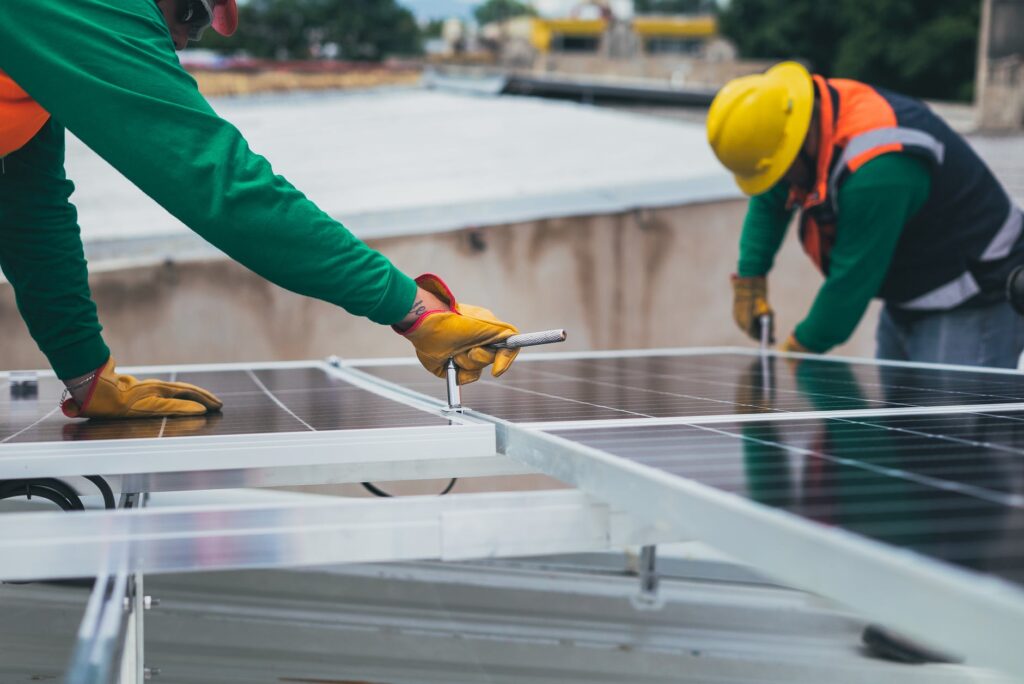 If you run a solar panel company, for example, your best bet for winning new clients would likely be boosting brand awareness with different advertising methods, from social media marketing to Google ads, as well as driving more local traffic to your website or Google My Business page.
Using different advertising will always help you cast a wider net and get more leads in return, but if you're looking for the one digital marketing strategy that's really able to do it all, you don't need to look further than SEO.
As solar energy continues to gain popularity and become more affordable, the demand for solar installations is increasing. If you are a solar company or an individual looking to offer solar services, finding and attracting solar clients is essential. Here are some strategies that can help you find and get solar clients in 2023:
Leverage Digital Marketing: In today's digital age, having a strong online presence is essential. Create a website that showcases your services and highlights your expertise in solar installations. Optimize your website for search engines so that it ranks higher on Google search results when people search for solar installation services in your area. Use social media platforms like Facebook, Twitter, and LinkedIn to reach out to  clients and showcase your work.
Participate in Trade Shows: Trade shows and exhibitions provide a great opportunity to showcase your services and products to a targeted audience. Participate in solar trade shows, renewable energy expos, and other industry events to showcase your offerings and connect with potential clients.
Partner with Other Businesses: Collaborating with other businesses can help you expand your reach and get more solar clients. Partner with roofing contractors, electricians, and other professionals who work in related fields to offer solar installation services as an add-on to their existing offerings.
Offer Financing Options: Solar installations can be expensive, and many people may be deterred by the upfront costs. Offer financing options such as leasing or low-interest loans to make your services more accessible and affordable to clients.
Provide Exceptional Customer Service: Satisfied customers are more likely to recommend your services to others. Provide exceptional customer service and offer a warranty or guarantee on your work to build trust and confidence with your clients.
Utilize Referral Programs: Encourage your satisfied clients to refer their friends and family to your business by offering referral bonuses or discounts. Word-of-mouth recommendations can be an effective way to get new solar clients.
Target Specific Niches: Solar installations can be appealing to different groups of people for various reasons. Consider targeting specific niches such as eco-conscious homeowners, businesses looking to reduce their carbon footprint, or farmers looking to reduce their energy bills with solar-powered irrigation systems.
In conclusion, finding and getting solar clients in 2023 requires a multifaceted approach that leverages digital marketing, networking, excellent customer service, and targeted strategies. By implementing these strategies, you can increase your visibility and attract more solar clients to your business.
How to generate your own solar power leads with SEO?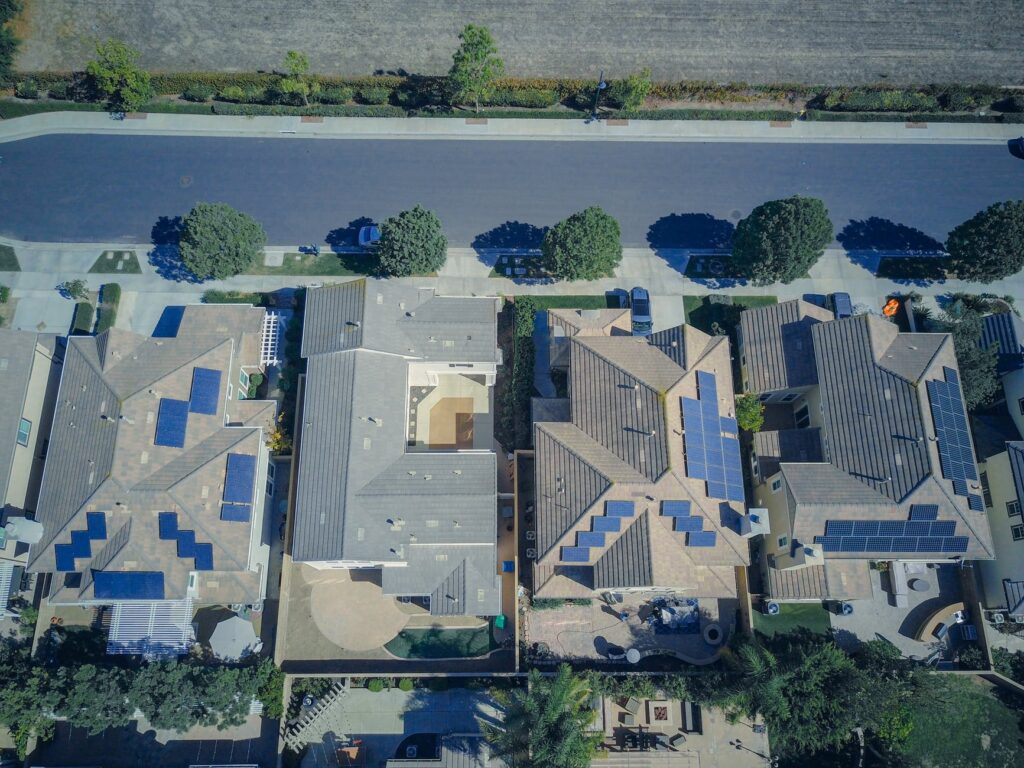 Whatever solar power business you might be running, SEO marketing will help get your company in front of your target audience with ease, boosting your industry authority and brand awareness in the process. 
Getting your solar SEO strategy going is a pretty straightforward task: For maximum results, your main job will be to find the perfect SEO expert for your needs and let them handle your perfectly curated digital strategy!
Your goal is to have your services rank higher than competitors on Google, so to maximize your visibility and drive more traffic to your website. 
Marketing SEO experts know all the latest techniques needed to get your solar companies on top of Google searches for your niche, including using all the right keywords, creating engaging, traffic-driving SEO content, and optimizing your website for a fast, user-friendly experience.
Generating your own solar power leads through SEO (Search Engine Optimization) can be a cost-effective and efficient way to attract potential customers to your website. Here are some steps to help you generate leads through SEO:
Identify Relevant Keywords
Identify relevant keywords that potential customers might use to search for solar installation services in your area. Use keyword research tools like Google Keyword Planner to find keywords with high search volume and low competition.
Optimize Your Website
Optimize your website for search engines by including relevant keywords in your website's content, title tags, meta descriptions, and headers. Ensure that your website is mobile-friendly and has a fast loading time.
Create High-Quality Content
Create high-quality content that is relevant to your target audience. Publish blog posts, videos, and infographics that provide valuable information about services, its benefits, and how it works. Ensure that your content is original, informative, and engaging.
Build Backlinks
Backlinks are links from other websites that point to your website. Build high-quality backlinks by reaching out to industry influencers, guest posting on relevant websites, and participating in online forums.
Use Local SEO Techniques
Use local SEO techniques to attract customers in your area. Create a Google My Business profile and ensure that your business information is accurate and up-to-date. Include your location and relevant keywords in your website's content and metadata.
Utilize Social Media
Use social media platforms like Facebook, Twitter, and LinkedIn to promote your content and reach potential customers. Share your blog posts, infographics, and videos on social media and engage with your audience by responding to comments and messages.
Monitor Your Results
Monitor your website's traffic, leads, and conversions to evaluate the effectiveness of your SEO efforts. Use analytics tools like Google Analytics to track your website's performance and make necessary adjustments to improve your results.
In conclusion, generating your own solar power leads through SEO requires a comprehensive approach that includes keyword research, website optimization, content creation, backlink building, local SEO, social media, and monitoring your results. By implementing these strategies, you can attract potential customers to your website and increase your chances of converting them into paying customers.
Solar Panel Digital Marketing: Powering Renewable Energy Growth
In recent years, solar panels have grown rapidly due to the global shift towards renewable energy. It becomes increasingly important for solar panel companies to implement effective marketing strategies in order to increase their market share. It is no longer sufficient to use traditional marketing methods alone in the digital age. In order to reach their target market and generate leads, solar marketing strategies need to harness the power of digital platforms. 
There are a number of opportunities for solar panel companies to promote their products and services through digital marketing. It is possible for them to maximize their online presence and connect with a larger audience interested in renewable energy if they take the right approach. Digital marketing has the significant advantage of being able to precisely target a particular market segment. Solar panel companies can tailor their marketing campaigns according to the demographics, interests, and online behaviors of their target market by understanding their demographics, interests, and behaviors online.
To measure the effectiveness of their digital marketing efforts, solar panel companies should utilize analytics tools. Monitoring website traffic, engagement rates, and conversion metrics provides valuable insights into which marketing strategies are performing well and where improvements can be made. This data-driven approach allows companies to optimize their marketing campaigns and allocate resources more effectively.
In conclusion, digital marketing is a vital component for the success of solar panel companies in today's digital landscape. By employing solar marketing strategies that leverage search engine optimization, social media, paid advertising, email marketing, and analytics, solar panel companies can effectively reach their target market, generate leads, and drive the growth of renewable energy. Embracing the power of digital platforms empowers solar panel companies to make a lasting impact on the transition to a sustainable and greener future.
Why Does SEO For Solar Companies Work?
You might already be familiar with the basics of SEO marketing, but knowing what makes it tick is a whole different story!
The reason why Search Engine Optimization works so well for driving new and better leads to your services comes down to user intent and competition: The traditional lead funnel is not designed to work for solar installers, as it is a lengthy process meant to provide low-barrier-to-entry offers first, and upselling second.
Put yourself in the mind of your ideal customer. Wouldn't you want to have the most relevant offer available with a click, so you can get the right product or services for your needs in half the time?
SEO marketing allows solar companies to not only rank higher on search engines but also get the right page in front of the users that need it the most, so you can get ahead of the fierce competition and leverage the power of local SEO targeting to your advantage.
It's a match made in heaven!
How long does it take to see Solar SEO results?
While it does take at least a couple of weeks for a keyword-optimized page to start ranking, you'll be able to see the results of user experience optimization in a matter of days.
All in all, you can expect to see an increase in quality leads and traffic in as little as two months, depending on how competitive your local market is!
How effective is Digital Marketing for Solar Businesses?
Still unsure of whether SEO marketing would work for you?
Then, you might just want to take a closer look at all benefits that an SEO digital marketing strategy can have on your solar business!
SEO drives over 1000% more traffic than social media marketing
Over 50% of all traffic comes from organic searches instead of ads
Landing pages have the highest conversion rate of all sign-up forms
"Near me" mobile searches have grown over 200% in two years
On top of all this, digital marketing strategies including SEO are particularly effective in the solar industry as they allow you to build authority with informative, in-demand content, automatically elevating your offer over local competitors! 
Few companies have fully understood the power of solar energy marketing, so there's never been a better time to get in touch with an SEO agency that knows how to deliver those stellar results in a flash.
Content Marketing For Solar Companies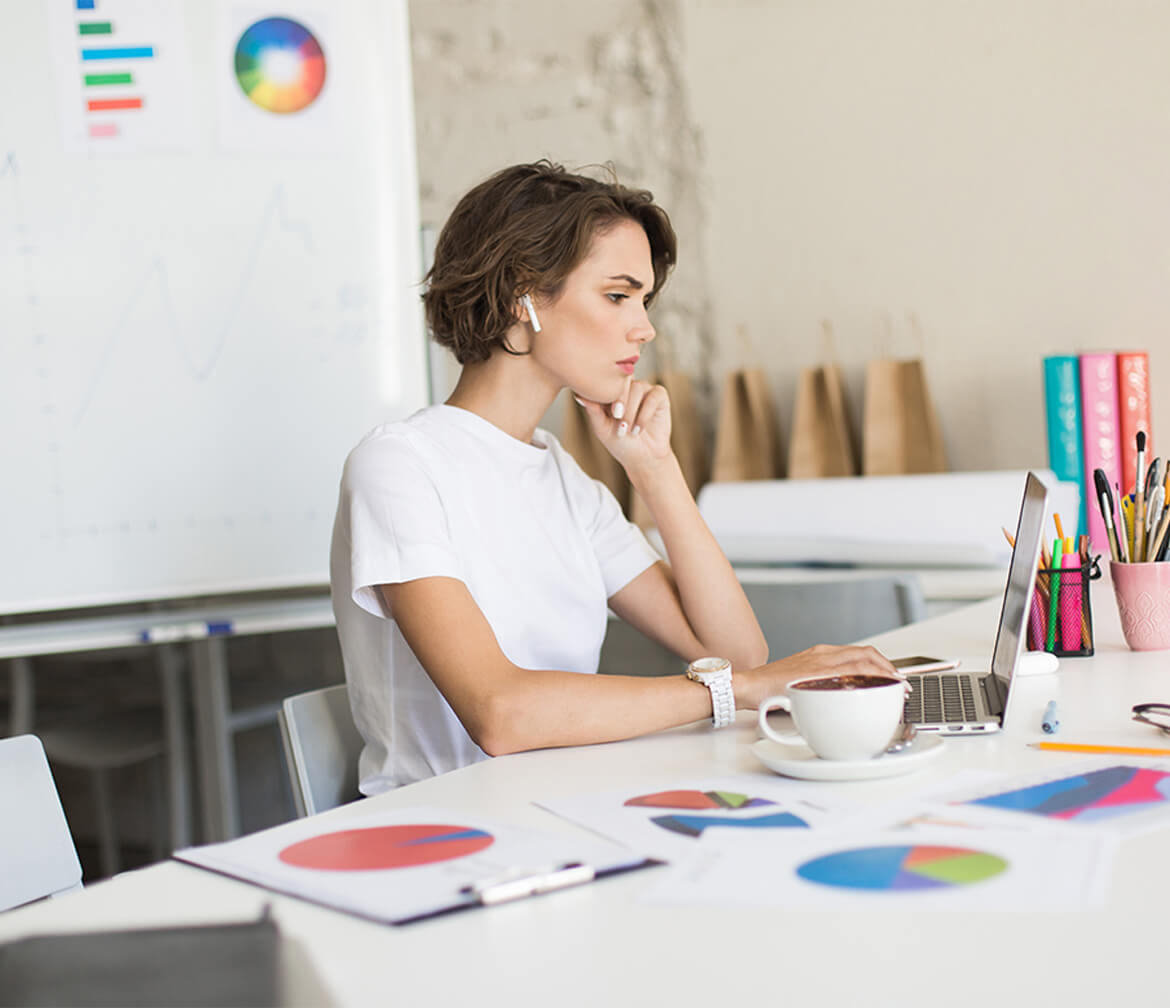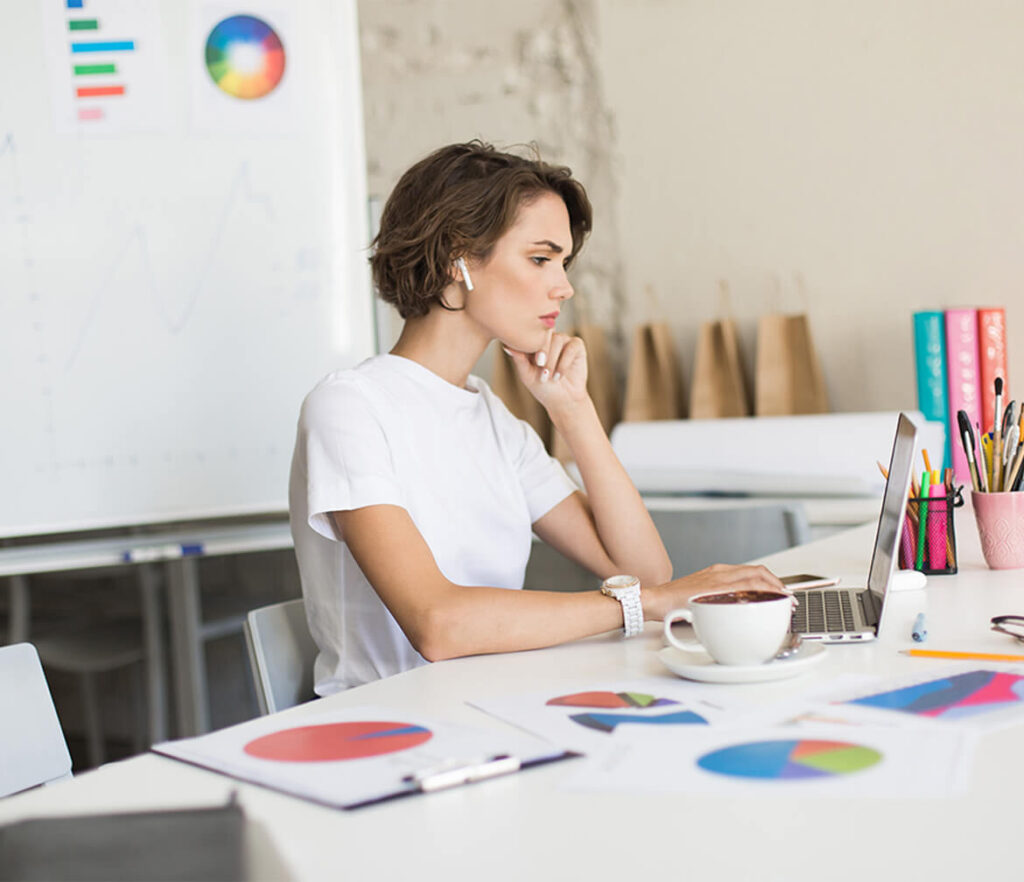 As a result of providing valuable content to potential customers, you position your solar company as an industry leader. As a result, you build trust with customers, who ultimately become profitable clients. Nowadays, consumers expect fresh content. By regularly adding new, juicy content to your website, you will also improve your search engine ranking. A company that wishes to remain competitive must make sure that its website contains new content at least once per week. Content marketing can be integrated into your business strategy with a little practice.
For commercial customers, content marketing is essential
In contrast to residential customers who often begin their buying journey by browsing the Internet, commercial customers are more likely to start by asking colleagues for referrals or attending trade shows. The content you present to this type of customer is not intended as an initial point of contact, rather it is intended to reinforce those personal interactions. Consequently, it is critically important that the content on your website reflects the same messages that your sales team is delivering when they are on the road.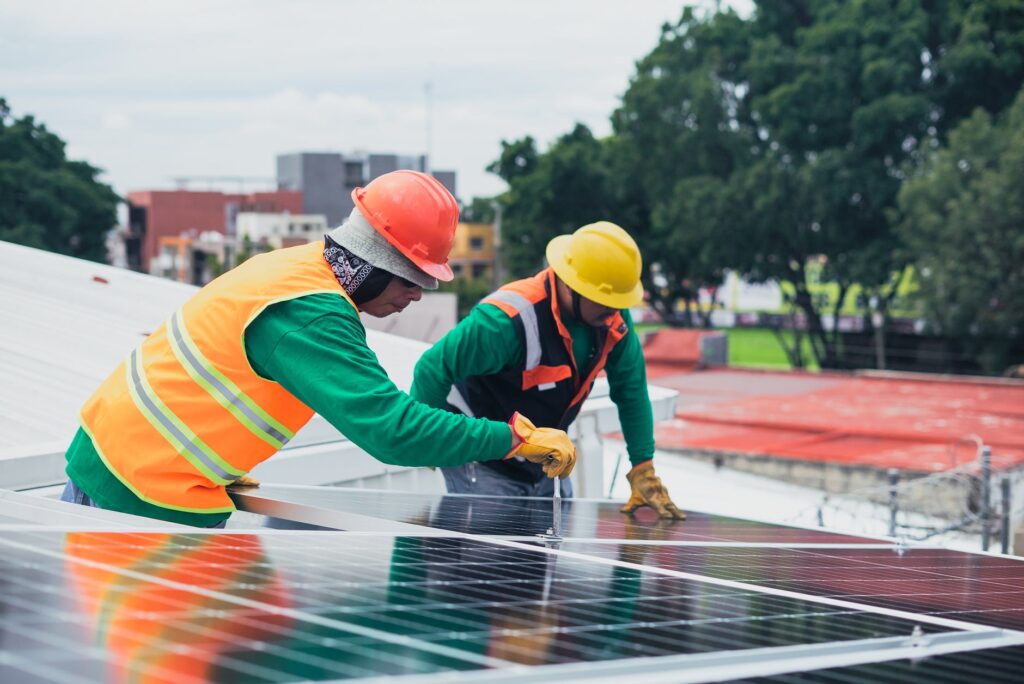 Content Marketing For Commercial Solar
The use of content marketing in residential marketing
Accordingly to the "Solar Market Insight Report 2022 Q2″, as a result of the strong performance of the residential market, solar installations reached 1.2 GWdc in Q4 2021, a 30 percent increase over Q1 2021.
Residential consumers have access to an abundance of information today. Prior to contacting any company or requesting information about a specific product, likely those considering a solar upgrade will educate themselves on the internet. You should ensure that your content is part of this educational process. A successful example and content that focuses on solutions are two formats that may be used for this purpose.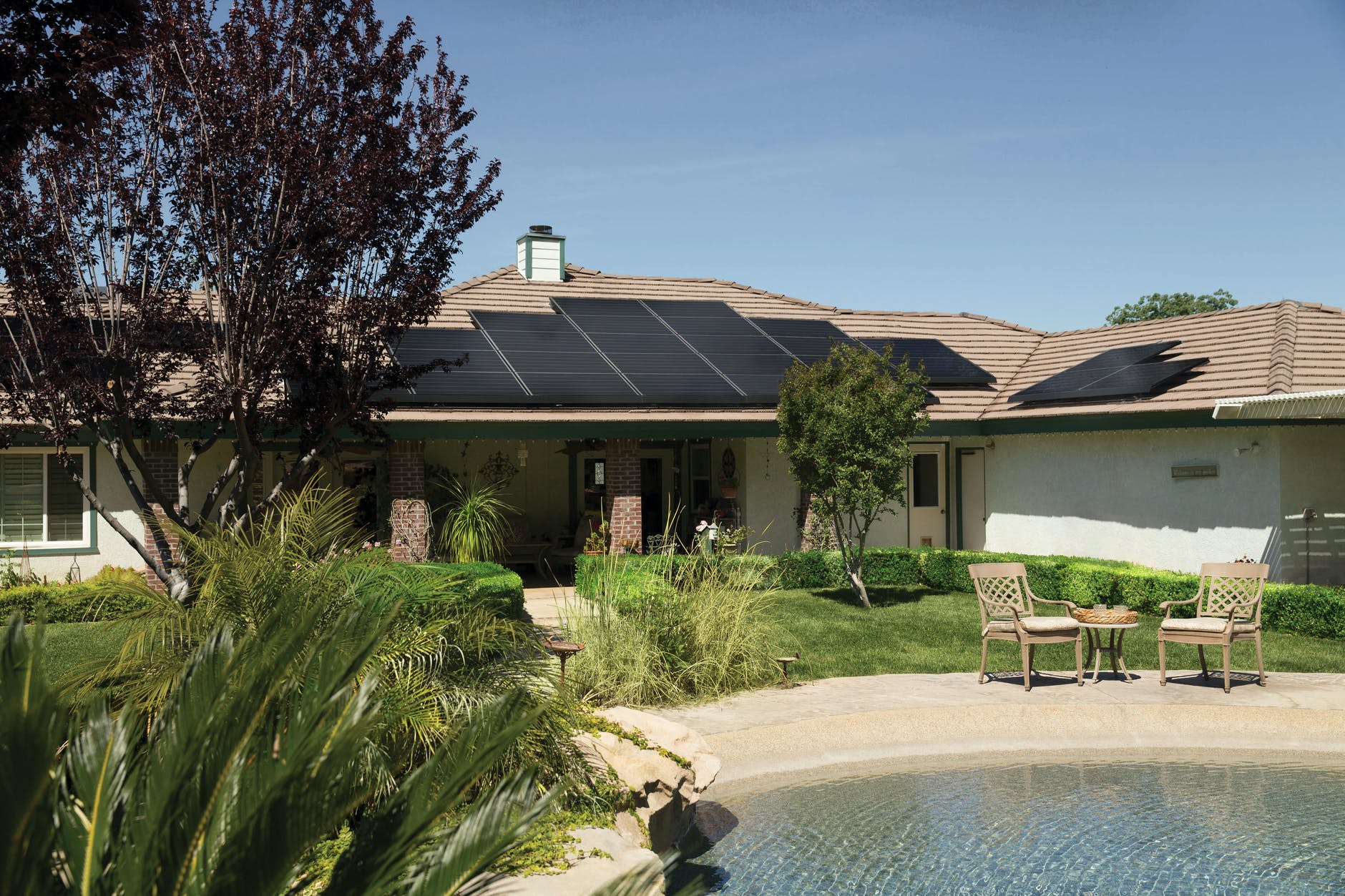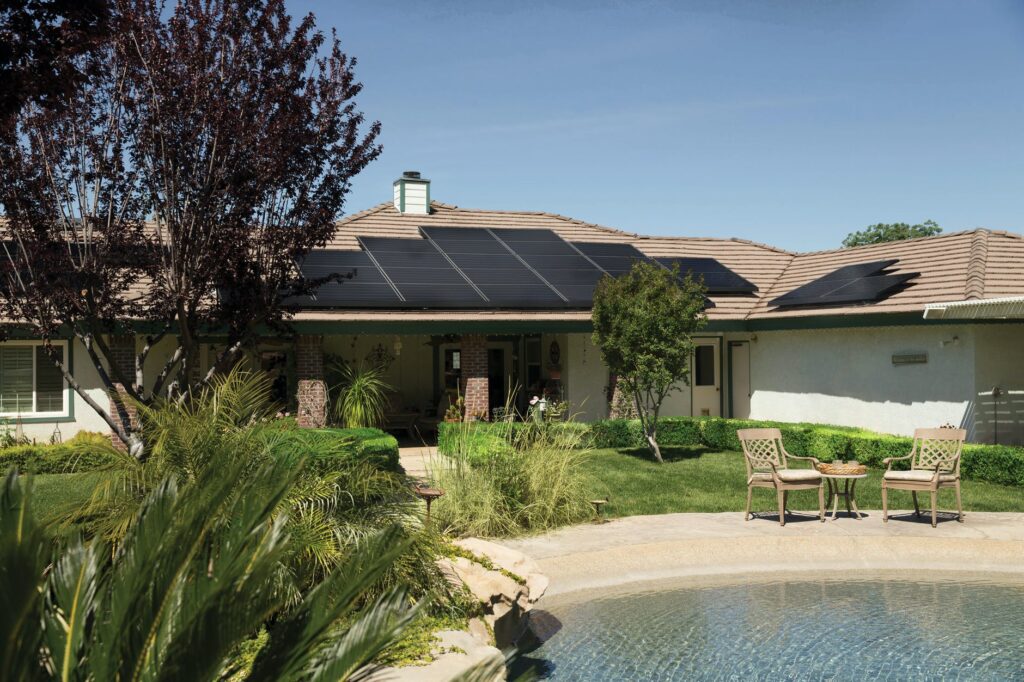 Content Marketing for Residential Solar
How Much Does Solar SEO Cost? Here's Why It's Not Going to Be Cheap in 2023…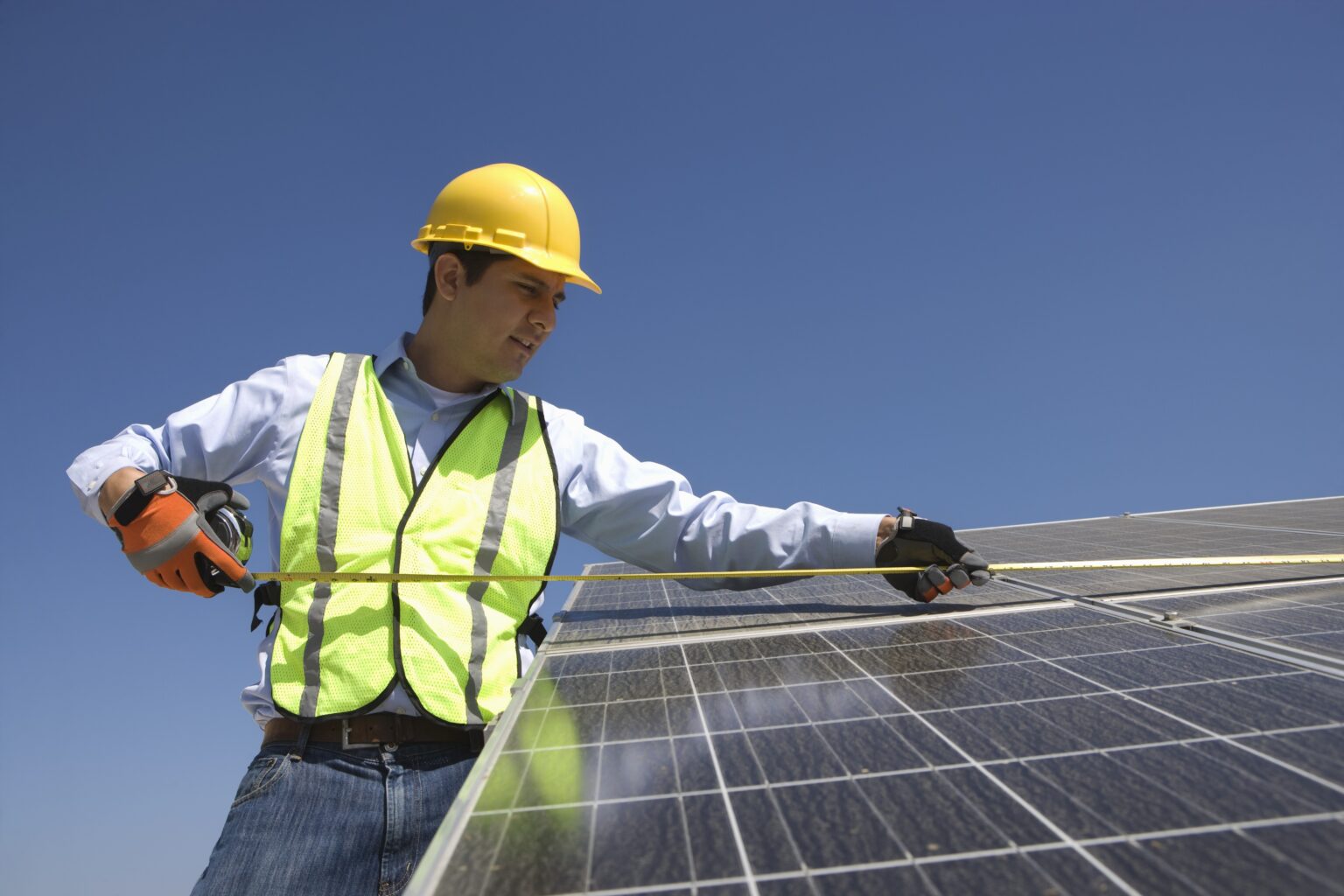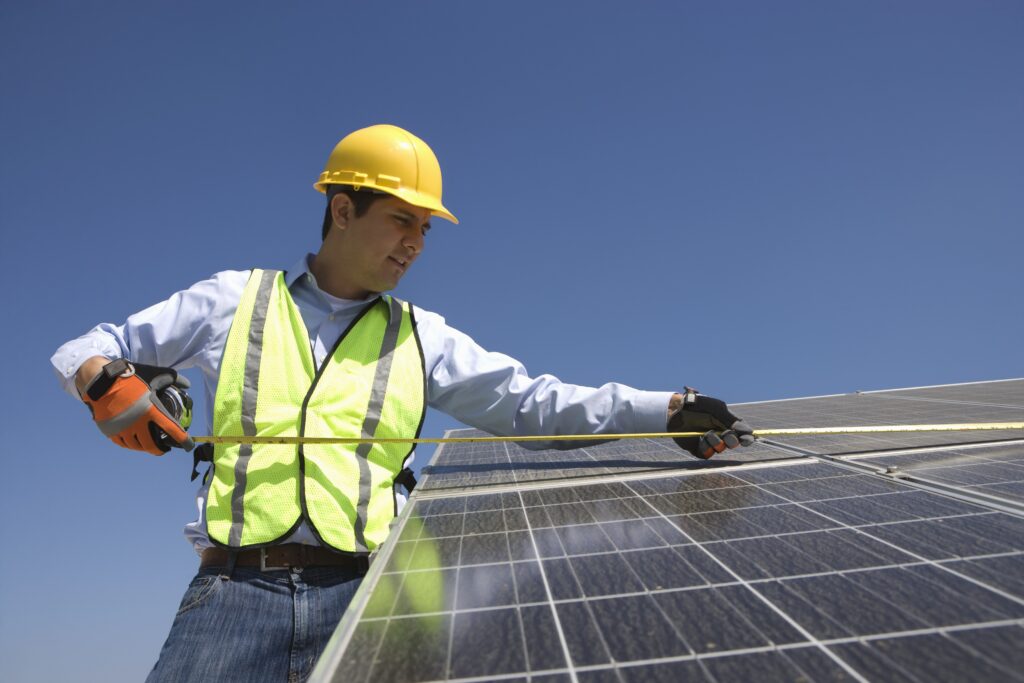 Now, you're probably wondering what a comprehensive marketing strategy is going to cost and what the best marketing agency for solar might be.
Solar marketing strategies can include everything from social media campaigns to newsletters, but if you've decided that SEO is the way to go for the best lead-gen results, you can expect average starting prices of $2000 per month for ongoing work, and as much as $10,000 for the upper end.
Yeah, it's not going to be a cheap ride!
The reason why SEO work for solar companies tends to be so costly is that few agencies possess the expertise needed to create great content in your niche; expertise that is truly necessary if you want to get ahead of local competitors.
On top of that, ongoing SEO work is incredibly comprehensive and time-consuming, so you're very unlikely to find SEO specialists charging less than the starting monthly rate!
Your SEO expert will take care of everything from auditing your website to delivering SEO content, optimizing your website for mobile users, researching new keywords, and fixing technical errors each week. 
Plus, the increase in sales you'll experience will pay for the work by itself!
With that said, most agencies will offer flexible rates depending on the size of your business and your precise goals, so you can always get in touch with your preferred budget to work out a solution that benefits both parties.
Solar Energy Keywords for your business
Creating a list of keywords and improving your website's appearance on Google's search results is the best way to increase visitors to your website.
| | |
| --- | --- |
| Keyword | Search Volume |
| how does ….work | 5900 |
| what is…. | 5600 |
| which increases the amount of solar energy in a region? | 3100 |
| where does solar energy come from | 3000 |
| is ….. renewable | 2600 |
| is …… renewable or nonrenewable | 2400 |
| how much energy does a solar panel produce | 1700 |
| how is …..produced | 1600 |
| how much does solar energy cost | 1600 |
| solar cells convert what type of energy into electrical energy? | 1500 |
| how solar energy works | 1500 |
| how is solar energy used | 1400 |
| which is a drawback to the extensive use of solar energy? | 1400 |
| what is solar energy used for | 1300 |
Better Leads for Solar Business Pioneers
There's no such thing as an effective leads funnel when you're working in the solar industry: You want to get your services in front of your local customer base quickly and efficiently, showing them why you're exactly the right person for the job.
As residential customers are only going to need your services once every 20 or 30 years, getting new quality leads is also quite difficult for most companies, so become the go-to provider in your market is essential for your business to thrive.
It's not an easy industry to be in.
But a great SEO strategy can make success a whole lot easier!
Future Trends in Solar Energy Marketing
In an increasingly competitive marketplace, advances in technology, changes in consumer behavior, and the need to stand out are shaping the future of solar energy marketing. Solar energy marketing is expected to be impacted by a number of emerging trends in the next few years.
The use of virtual reality (VR) tours is becoming more prevalent as the technology becomes more prevalent, including in the solar energy sector. Using virtual reality, solar companies can provide immersive tours of solar farms or show potential customers what their homes would look like if solar panels were installed. This not only helps in educating consumers about solar energy but also allows them to experience the benefits firsthand, enhancing their engagement with the brand.
In the solar energy industry, influencer marketing is poised to play a more significant role than it has in other industries. The use of influencers can assist solar companies in reaching a broader audience and increasing their brand awareness. Furthermore, solar companies can further enhance their credibility and appeal to environmentally conscious consumers by partnering with influencers who are passionate about sustainability and green energy.
A growing trend in marketing is data-driven marketing. It is not a new concept, but its importance has only grown over the past few years. Data can be leveraged by solar companies to gain a better understanding of their customers, their behavior, their needs, and how they respond to different marketing strategies. By doing so, you will be able to create marketing campaigns that are more personalized and effective.
Solar energy marketing will continue to be heavily reliant on social media platforms and content marketing. As a result, they provide consumers with a platform for education, engagement, and communication. The use of social media campaigns, blogs, infographics, and educational videos is an effective method of dispelling misconceptions about solar energy, highlighting its benefits, and demonstrating the brand's commitment to sustainability.
The marketing efforts will likely be focused more on community solar programs in light of the increasing interest in these programs. By participating in these programs, individuals who are unable to install their own solar panels (because of financial constraints or unsuitable property conditions) will be able to benefit from solar energy. This program will be marketed by emphasizing its accessibility, shared benefits, and communal nature.
Consumers are increasingly evaluating a company's environmental impact when making purchasing decisions. An effective communication of a solar company's commitment to sustainability – a story about how their products contribute to a cleaner, greener world – will give them a significant market advantage.
Adapting and innovating marketing strategies are essential as these trends shape the future of solar energy marketing. The objective remains the same: to increase the adoption of solar energy. The solar industry can leverage these trends to effectively reach and engage its audience, thereby accelerating the transition towards renewable energy in society.
Why Deo-Dar Stands Out as Your Premier Choice for Solar Marketing Services
Deo-Dar's team of experts is dedicated to ensuring each client's objectives are met, employing a bespoke approach to deliver tailored solutions.
A Commitment to Understanding Client Needs
Our success is rooted in a client-centric approach, where we prioritize listening to our clients and catering to their unique needs. Before crafting a marketing strategy, we dive deep into understanding our clients' requirements and their reasons for choosing us, thereby refining and enhancing our services.
Prioritizing Tangible Results
As a company dedicated to its clients, Deo-Dar consistently works towards meeting and exceeding their expectations. We design our projects with trackability in mind, enabling us to measure, quantify, and continually improve our performance.
Harnessing Data for Optimal Decision-Making
At Deo-Dar, we recognize the power of data in revealing emerging trends, diagnosing challenges, and offering innovative solutions. Our data-driven approach enables us to make informed decisions that best align with your business objectives.
Your Trusted Solar Marketing Specialists
Consider us a seamless extension of your marketing team, geared towards attracting and securing new customers. Our seasoned professionals bring extensive experience in managing third-party lead-generation sources and offer invaluable insights on executing successful internal lead-generation campaigns. At Deo-Dar, we're not just a service provider—we're your partner in driving growth and success in the solar energy market.
The importance of solar energy cannot be overstated in an era defined by climate change concerns. Our growing energy needs can be met with solar power's clean, renewable energy while reducing our carbon footprint. To maximize solar energy's potential, though, you've got to overcome several marketing challenges, from debunking myths to explaining the technology's complexity and high upfront costs.
Consumer behavior and public perception are shaped by marketing. With innovative and targeted marketing strategies, solar energy companies can demystify the technology, show off its benefits, and get more people using it. With digital marketing, community engagement, educational campaigns, and government incentives, coupled with emerging trends like virtual reality tours, influencer marketing, data-driven campaigns, and sustainability storytelling, the sector can get a lot of attention.
With a look to the future, it's clear the solar energy industry must continue to innovate, not only technically, but also marketing-wise. When it comes to standing out in a crowded and competitive market, you need creativity, authenticity, and a strong commitment to educating consumers.
So let's embrace the challenges, take advantage of the opportunities, and keep exploring and implementing strategies that communicate the value and necessity of solar energy. We'll be on our way to a sustainable future if the solar industry plays a pivotal role in making renewable energy the norm, not an alternative.