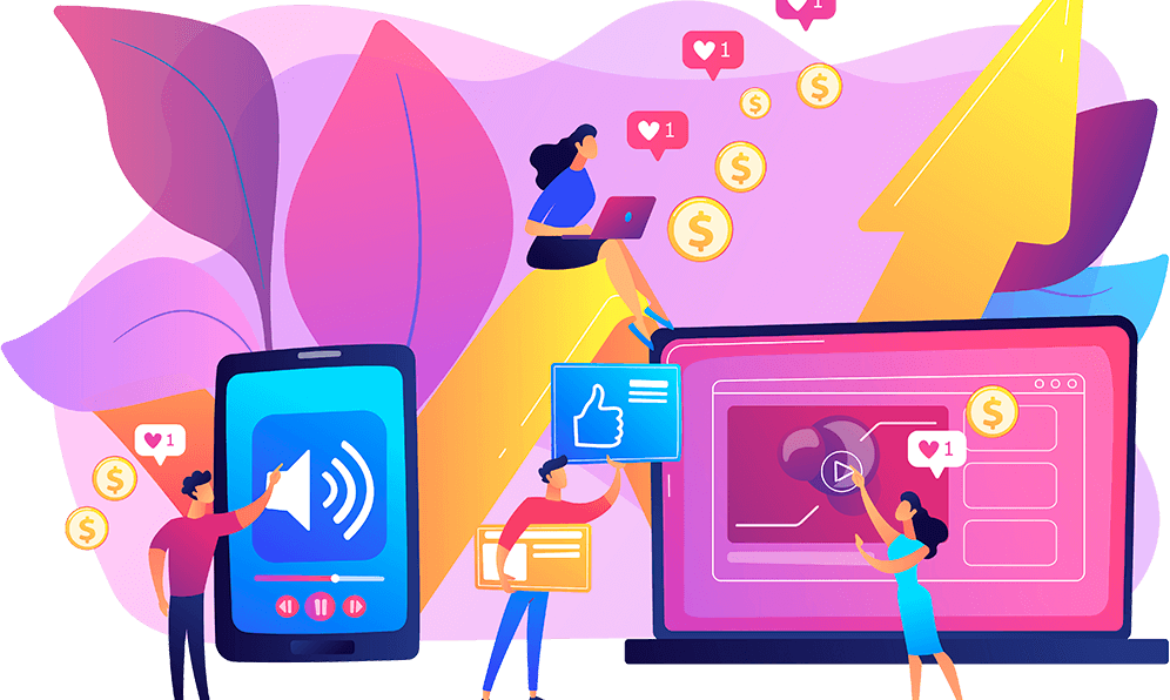 The TikTok app is growing fast and is set to dominate this year's (2022) social media landscape. It's a fun, easy way to share short videos with friends and family. It allows you to follow interesting people who have useful things to share, and promote your business more broadly. 
Key statistics about TikTok
According to Businessofapps the revenue of TikTok is estimated to be $4.6 billion in 2021, representing a 142% increase over last year
At the end of 2022, TikTok is expected to have 1.5 billion monthly active users.
Over 600 million users access TikTok every day in China
– TikTok has been downloaded more than 3 billion times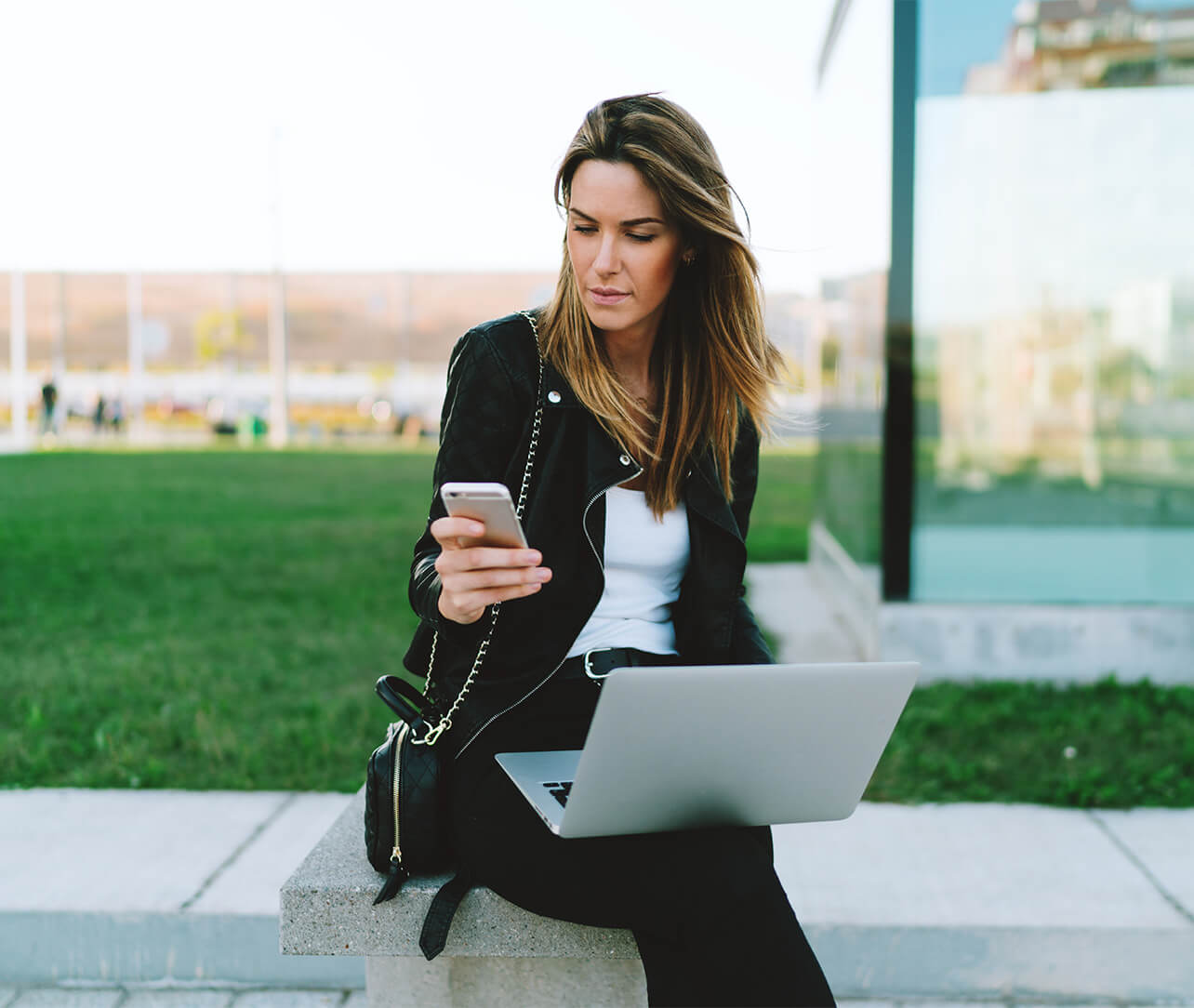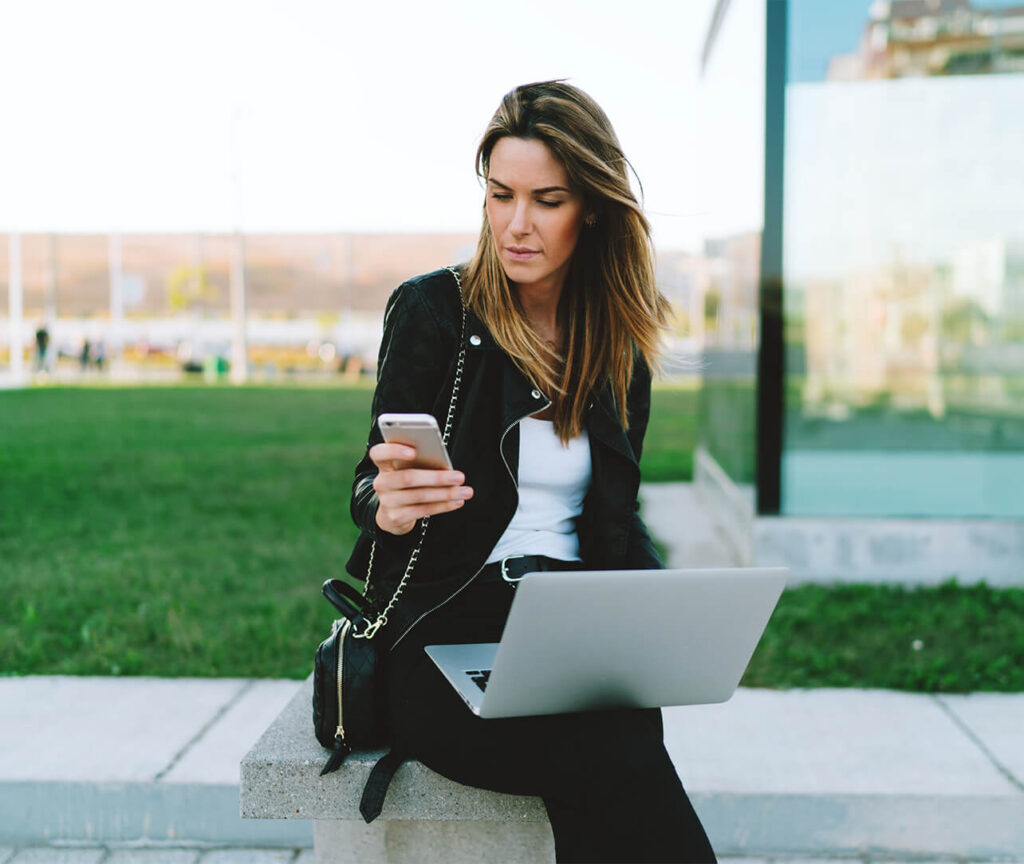 And in the same way  it almost feels like TikTok is a second chance for your business. And growing on TikTok right now is much more accessible so we would like to urge you to read this article because who knows, this window of opportunity might not be around forever.
So in this article, we're going to  cover two things. First, we're going to write about how to use the app, and then we are going to help you to make your content viral.
So, let's dive into it.
What are the benefits of TikTok nowadays? 
So, first things first, the platform is pretty new in Europe and US, and the biggest problem is that a lot of business owners now are fighting with the idea that they should use TikTok nowadays. And this is completely understandable. We imagine that you`ve already have a lot of social media to worry about: Instagram, Facebook, Twitter, Linkedin and you just don't want to think about another platform. But those of you who already decided to try – we believe that you are glad that you did.  So, let's talk about those benefits that you should expect from using TikTok to make your business viral. 
Firstly, and most importantly, you will be able to take advantage of exponential growth. You will be able to reach a huge audience and grow your following much more easily than any other social media platform today. 
So if you want to become a business owner, influencer, industry expert this is the place to start. And this app will also help you to grow your other social media: YouTube and Instagram, and not just to grow them but to grow your sales.
If you have an e-commerce business or maybe you sell services, then TikTok is the perfect platform for reaching your niche audience. We believe that  TikTok is pretty liberating because people come to the platform expecting authentic content.
As a result, you can make videos that aren't perfect and still succeed with it. At the same time, it's still a really fun, feel-good platform, while Instagram can be a little bit flashy. Basically speaking, instagram isn't so interesting anymore like it was before.
And on Tik Tok, you can still find education, inspiration, and entertainment on videos. It is fun, lighthearted, and doesn't put any pressure on you.
How does TikTok work in 2022?
The following is a VERY brief overview of how to use TikTok and how to create content.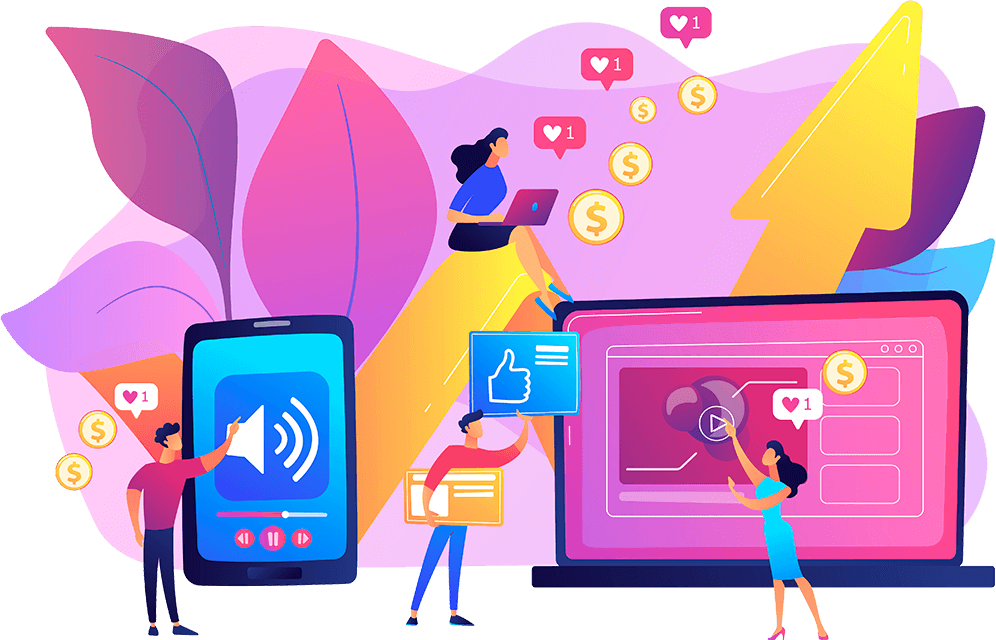 How to set up your profile
As a first step, you will need to create an account. You can use your email, phone number, or a third-party platform like Facebook. To change your username, tap the icon in the right bottom corner, which resembles a little person.  
In the next step, click edit profile. Make sure you add a short bio that sums up what your business is about so that people will understand it right away. And don't forget to include a link to your website as well.
Interested customers will have a place to go if they want to purchase your products or services.
How to navigate Tik Tok?
After you've created a profile, it is time to understand how people consume content. Once a profile is completed, an algorithm will show you a stream of videos based on your preferences. The app is divided into two main feeds, the for you feed and the content feed. The feed is where the algorithm will bring you videos it believes you will enjoy. 
Similar to Instagram, this is kind of an explore page. If you swipe left, you'll reach the following feed, which contains videos from people you follow. Available icons will appear on the right-hand side of every video. You are going to see your likes, comments, and shares here. You're going to see this last icon here, a spinning record with music notes.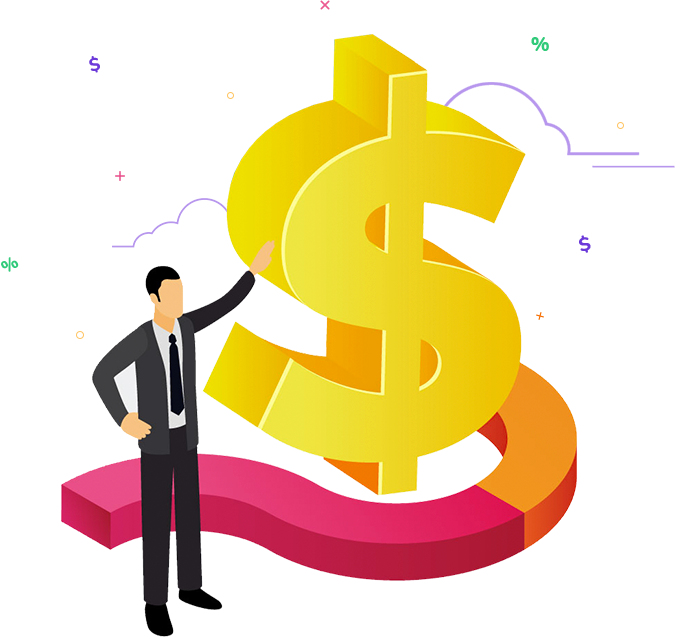 Here, you can see the song title, artist, and popularity of the song that is played in a user's video. Furthermore, by keeping an eye on its popularity, you can find out if a particular song has gone viral. It's important to note that this feed also shows other TikTok videos that are also using this song. 
Here are instructions on creating a video for TikTok
To start recording, you're going to tap the plus sign at the bottom of the screen. Once you tap the plus sign, you can actually add a song so your video actually plays in time with the song. 
On the other hand, if you are only interested in filming something right now, you can skip ahead and start recording without a musical track and then add it later.
The AR effects on TikTok are plentiful. You can browse them by tapping the effects on the left-hand side. And here is a little tip: these effects are actually speculated to increase your exposure on TikTok.
It is essential that you keep this in mind when creating. One of the most important features of the software is the timer. The record button doesn't need to be held down for hours on end. That way, you can enjoy the recording process the way you want. 
In addition, if you prefer, you may upload previously recorded videos that you already created outside of the app, then stitch them together later when you are ready.
You can definitely import footage found in your camera roll and then trim it. 
TikTok is all about music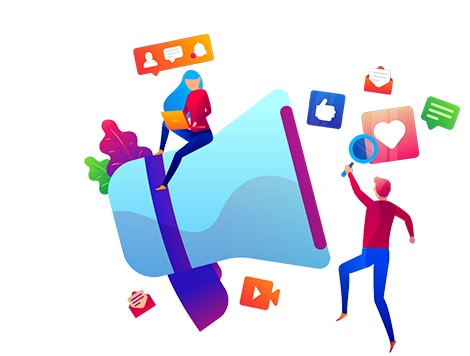 You can make your video go viral by picking a popular song. At the right-hand side of the recording screen, click on add a sound to choose a song.TikTok's challenges are also listed here, along with the songs that go with each. Advertisers can sponsor challenges to unite TikTok users.
So to browse all of TikTok's current challenges, you're gonna want to tap the magnifying glass at the bottom of the home screen and then at the top of the same menu, there's gonna be a search bar which can be used to find specific creators,sounds or hashtags.
How to look at your analytics in TikTok
At the moment you start to use your TikTok and share your videos, you should check out the number of visitors who have watched them, and you could find those numbers on your profile. But for investigating your analytics you should check out every video and you`ll find all data there.  Maybe you don't need it if you are making videos just for fun but you will definitely use the analytics if you are going to help your business to grow with Tik Tok.
Useful TIPS for TIK TOK in 2022
So what should you do to help your content or your services to go viral on TikTok? If you are going to drive more sales you should work on your content marketing strategy and your marketing strategy in general. 
How to make a video go viral on Tik Tok in 2022
What should you do first? Tell your visitors a story about some problems that you had and explain in a few steps how you are going to fix some of the issues and try to give a solution. Bingo!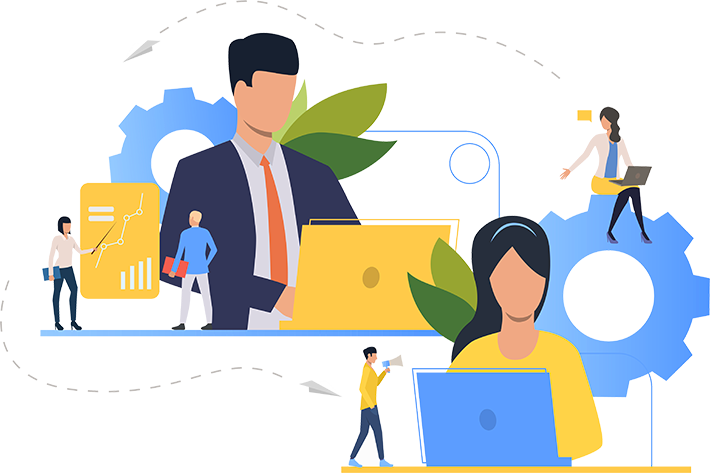 Let's talk about some examples. Imagine that you are selling some seo courses or digital marketing courses. You could start your video by saying at first that you thought it was completely impossible to create your marketing strategy by yourself or get your website to the top without any help, but you did and now you are the champion. You could partly show your process and just help people who are interested to find a solution. And if your story is unique enough and really good it will help you to grow your Tik Tok visitors and convert them into real clients. 
To provide value is to provide a service
 Possibly TikTok trends can be fun for a short period of time, but here in Deo Dar Marketing weI think that eventually viewers are going to grow tired of watching the same dance over and over again. This means that for you to be successful in your career as a creator, you are going to have to provide value. The reason people are using the platform is either to be entertained, inspired, or informed.
You should ask yourself by the end of this video, what benefit did the viewer receive? Did they learn something new?
In order to succeed on TikTok, you will need to provide value first and promote your brand. In returning to the content marketing services example, let's say you produce a video explaining how you were able to create your content marketing strategy and how it helped you to make money.  It`s great if you already did it. But the real focus should be on education. It is only at the very end of the video that you will fulfill your needs as a brand. It is during those few seconds when your call to action will appear. Therefore, your call to action could be: check out our website or stay tuned for, but you are really just using the last few seconds of the video to promote your products. So if you are a business owner you should be really careful.
What type of content do we create for Instagram?
This is essentially nothing more than shameless advertising. A video on Instagram might just contain a bunch of models wearing your shoes, smiling and laughing, much like a television commercial. The information is not very valuable, but that is normal for Instagram.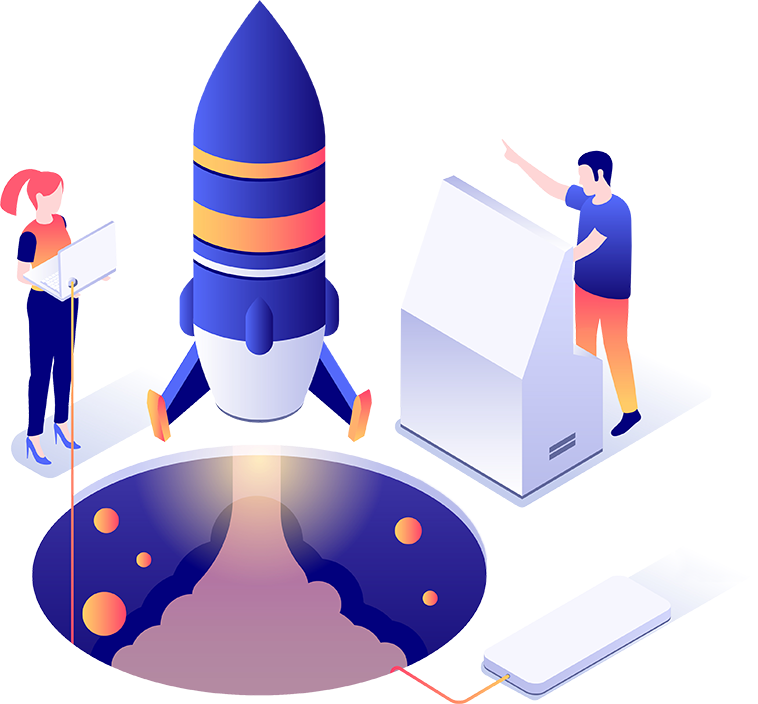 On TikTok, this type of content does not generally resonate, so make sure that you are providing value and that there is a takeaway for the viewer. 
Utilize viral sounds 
To succeed on TikTok, it is extremely important to utilize trending sounds.
As a result, if you do not use trending sounds, you will be much less likely to be featured on the for you page. Moreover, the page is where you will gain the majority of your followers. This is therefore extremely important. For example, if you want a viral song, you will click Add Song as you create your video, then you will go to Playlist, and then you will view the TikTok viral playlist, and, if you are making a video such as an explainer video or content that requires sound to make sense, you can drop the volume on the added track and then increase the volume of your own track. Thus, the viewer is able to make sense of what you are saying in your video, but you are still getting discovered for the viral sound that you are using.
Help people
Therefore, ensure that you are hooking people. You will not only want to hook your audience at the beginning, but you will want to grab their attention repeatedly every five to ten seconds as well. This will increase the average duration of your video. And we are concerned with our average watch time, since TikTok's main incentive is to keep people on its app longer, so if the content you are producing is hooking people, your average watch time is long, then you are sure to receive additional exposure from TikTok. It has come to my attention that adding captions or words to your videos will encourage viewers to stay for a longer period of time. Consequently, when people can watch a video and also read along, they become very engaged with your posts. The same thing has happened to us and we are sure it has happened to you as well, so please ensure you are adding captions and text.
An excellent tip is to ask a question at the beginning of your video and then use the rest of the video to answer it. 
People are naturally curious and want to see things through. For our example of the content marketing services, we could begin our video by asking: are you really can create content marketing by yourself or it's just easier to outsource ? We are asking a controversial question and it refers directly to sustainability, which is a pressing issue, and of course using the rest of the video to provide a solution or answer to that question. Finally, the final tip for hooking an audience is to make fast-paced videos, with quick jump cuts and flashing text that keeps people's attention throughout the video.
Find your niche 
In this regard, you will notice that some of the most influential TikTokers make only one type of content. Rather than reusing content, they present it in slightly different ways and these videos are the ones that go viral. Not only is it more efficient, but it is also more effective, so it is a win-win situation all the way around.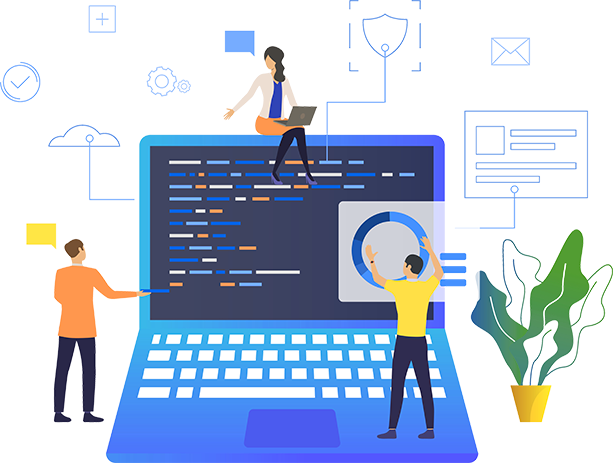 Deo Dar Marketing Company produces content that discusses the behind-the-scenes of working on different types of business. You will have to experiment a bit if you do not have a preexisting audience
Until you find a type of content that really resonates. Nevertheless, once you discover your winning type of content, you will want to continue creating content in a similar manner, but with some slight variations.
In other words, you may want to post the exact same video with a different sound in order to reach a completely different audience. In order to not only gain traction on TikTok, but also attract an audience that aligns with your brand, you should stick to your niche. Thus, if you post something related to your niche, your audience will be interested in it.
Certainly, you may gain 100 more followers if that is a little off-brand for you, but is that really worth your time if that is not your primary target audience? What we should take away from this article is to identify a niche, stick to it, and you will be successful. 
Create a high – quality video
As a result, TikTok places less emphasis on follower loyalty. Consequently, when you log onto YouTube, for instance, you can easily view all the videos that your favorite YouTuber has uploaded.
There is no question that series content such as part one and part two are more appropriate on YouTube, however, with TikTok, it is definitely much easier to miss videos even from those you follow.
Thus, you should create videos that can be viewed by themselves. 
Shadow bans
A shadow banning occurs when the bots that moderate TikTok detect some sort of violation of the app's terms and conditions. Your account will therefore receive less exposure as a result. It has yet to be confirmed that TikTok actually practices shadow banning. The fact remains that there are definitely enough people who have experienced this or been negatively affected by a sudden decline in engagement.
Suddenly, you may not receive all the likes, all the views, or all the comments that you're accustomed to receiving, and sometimes, this can happen for no apparent reason at all. 
To become viral. It is an extremely accessible and feasible process. All you really need is a passion for it.
And we  promise you, if you follow the instructions in this article, you will experience some real success or contact our team as soon as possible and we will help your business literally grow.