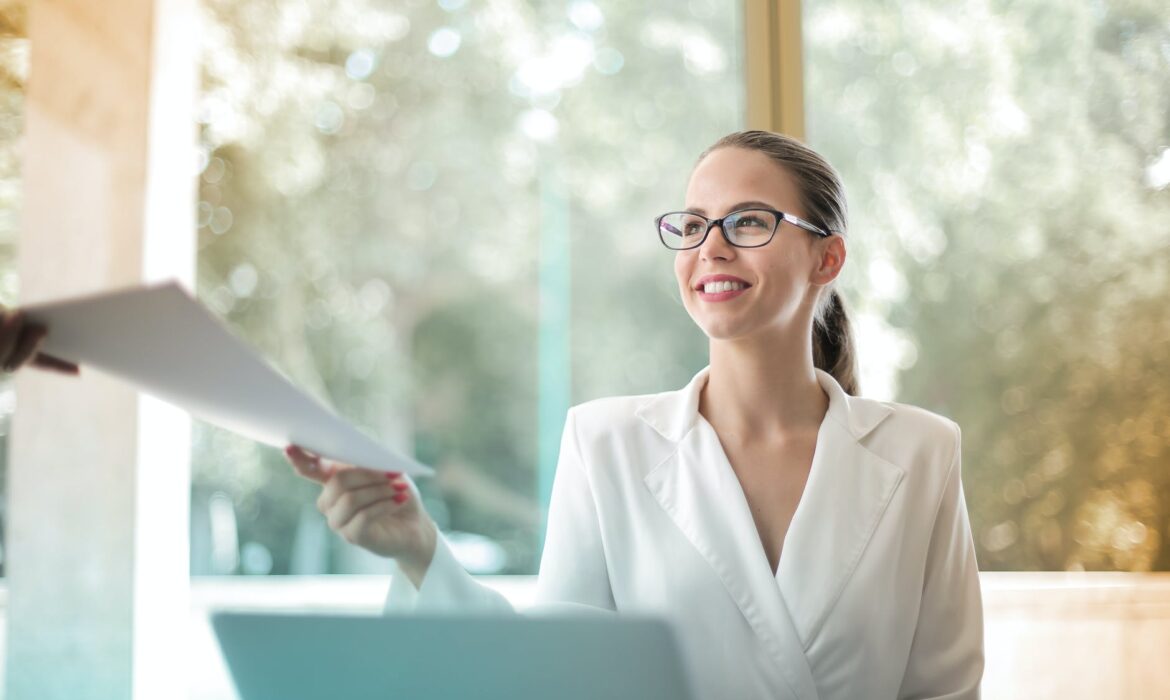 The explosion in digital marketing has seen a huge increase in profits for most business sectors over the past couple of decades and it shows no sign of slowing yet. According to the USA statistics  over 23,125 Mortgage Brokers currently employed in the United States.
Marketing for mortgage brokers is no exception, and if you are able to optimize your website so that the traffic comes to you rather than having to spend your budget on looking for business, you'll soon reap the rewards.
Mortgage brokers are making strategic shifts toward digital mortgage marketing as the mortgage industry evolves in an increasingly digital landscape. Being current isn't just about staying relevant; it's about connecting with the customers where they are, and how they prefer to engage. In the modern world, consumers tend to seek convenience, immediacy, and personalized experiences. A mortgage broker's ability to adapt to the digital revolution is no longer optional but a requisite for success.
With an innovative approach to mortgage marketing,  mortgage specialist makes use of online tools and channels to enhance client engagement, increase client reach, and streamline the mortgage application process. Mortgage brokers are increasingly using social media platforms as vital tools in this broad digital transformation.
How do mortgage brokers get leads?
In the mortgage industry, securing a steady flow of qualified leads is extremely important. Creating leads can be a challenging task for mortgage brokers and loan officers. Nevertheless, with the advent of digital mortgage marketing, brokers are now able to utilize a variety of powerful tools to attract, engage, and convert potential customers.
Identifying the target audience is a crucial component of any successful digital mortgage marketing strategy. In order to effectively market to your potential clients, you will need to understand their demographics, preferences, and behavior. By understanding your prospects, you are able to tailor your message and approach to increase engagement and, consequently, lead generation.
After identifying the target audience, the next step is to develop high-value content that attracts and educates them. There are several ways in which this could be accomplished, including blog posts that explain different mortgage products, video content that simplifies complex mortgage processes, or webinars that provide expert insight into the mortgage industry. In addition to positioning mortgage brokers as thought leaders in the industry, such content can help cultivate relationships with your potential clients.
Real estate agents play an important role in the lead generation process. Your lead generation efforts can be significantly enhanced by building strong relationships with real estate agents. They are in the best position to recommend your services to homebuyers since they are generally the first point of contact for them. It is possible to increase the likelihood of referrals by providing them with digital content that will educate and add value to their clients.
Social media platforms provide mortgage brokers with an excellent opportunity to connect with their target audience and real estate agents. If strategically planned and executed, these platforms can be a vital component of your digital marketing efforts, helping you to build your brand, engage with your audience, and generate leads. You can enhance your online visibility and credibility by regularly posting relevant content, responding promptly to queries, and actively participating in online discussions.
A robust website is a crucial component of any successful digital mortgage marketing campaign. In many cases, the first contact potential clients have with your mortgage company occurs through your website, which serves as a virtual storefront for your services. It is therefore essential that your website is easy to navigate, provides clear information, and, most importantly, provides a straightforward means for potential clients to contact you.
It is also possible to capture leads by implementing digital advertising campaigns via Google Ads or social media ads. A powerful tool for digital marketing, these ads can be targeted specifically at your identified audience.
As a final point, investment in Customer Relationship Management (CRM) tools is a wise decision. Your marketing efforts can be optimized by using these tools to manage interactions with potential and existing customers, track leads, and analyze data.
It can be concluded that digital mortgage marketing has significantly transformed the process of lead generation for mortgage brokers. In order to ensure the growth and success of their mortgage companies, mortgage brokers and loan officers should develop a strategic digital mortgage marketing plan and leverage the power of digital tools and platforms.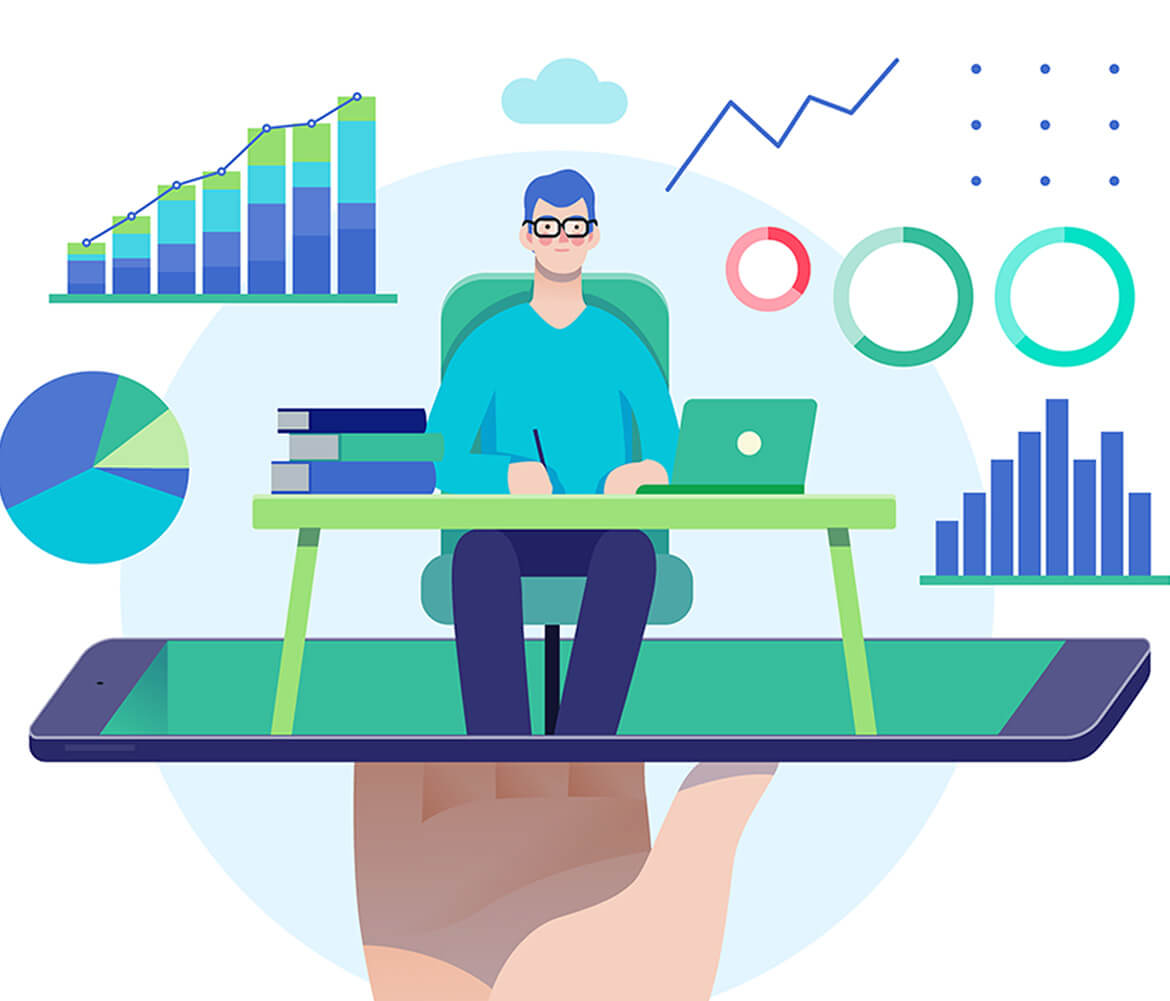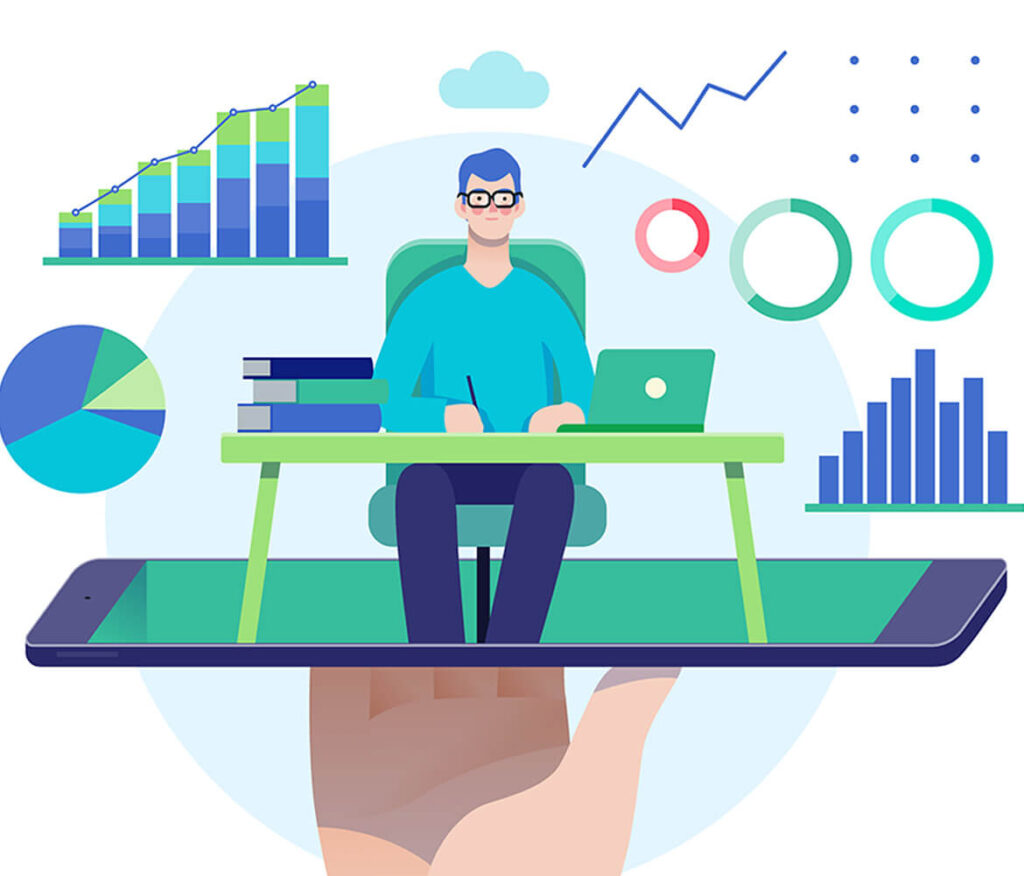 Lead generation for mortgage brokers has always been the best way to new business, and finding them online is potentially the smartest way to do it.
Content Marketing
As part of mortgage brokers' digital marketing efforts, content marketing has become increasingly important. Mortgage brokers can achieve digital marketing goals by creating and sharing valuable content that attracts, informs, and engages prospective clients.
Providing valuable information to potential clients is the core of content marketing. Through this process, mortgage brokers establish themselves as experts in their field, thereby earning the trust of those who interact with their content. In addition, quality content serves as a powerful tool for attracting potential clients to your company, often organically through an online search, thus resulting in quality leads.
It is important to incorporate a content strategy into your marketing plan that is tailored to your digital marketing objectives. In addition to blog posts, infographics, videos, and webinars, this type of content could also include a variety of other formats. It is important to provide potential clients with both practical insights and advice in your content, not just demystifying the mortgage process. In order to encourage clients to choose you as their trusted advisor, you should explain how to navigate the mortgage landscape effectively.
In order to succeed in content marketing, it is important to understand that there is no one-size-fits-all approach. Your audience will respond differently to different types of content. Your content marketing strategy should begin with a thorough understanding of your target audience's needs, pain points, and preferences. You will be able to increase the quality of your leads by tailoring your content to suit your audience.
Further, it is essential to make sure that your content is optimized for online search engines. To increase the visibility of your content in search engine results, use relevant keywords, structure your content for easy reading, and utilize search engine optimization (SEO) techniques. By doing this, your content will be more likely to appear before potential mortgage clients when they conduct a search for information about mortgages.
Mortgage brokers are finding that content marketing is an invaluable tool in the digital age. Providing value to potential clients, positioning yourself as an industry leader, and generating more quality leads can be achieved by aligning your content with your digital marketing goals.
Content marketing (or inbound marketing) means that the business comes directly to you via your online platforms, rather than having to spend precious time and money on paid advertisements or cold-calling in the form of emails or even old-school letters.
This is known as organic traffic and is the cheapest way to generate leads because potential customers reach your website via a free search engine. It does however mean that you will need to spend some of your marketing budget making sure that your content is interesting, useful and up-to-date, so that Google will display your company on the first page of the results that come up when a customer searches for a mortgage broker.
You may of course still choose to hedge your bets and spend some of your budget on ads purchased through a search engine. This is known as Search Engine Marketing (or SEM) and you'll want to get these ads in front of both potential clients and realtors who might refer clients to you.
PPC
PPC (pay per click) allows you to advertise to anyone who searches for the relevant topic. The search engine will sometimes charge per click, or more often through a daily budget. When someone makes a search through Google, if your advertisement contains the relevant keywords then it will be picked up and displayed to the customer. Google uses an auction system to ensure fairness, so that the likelihood of an ad ranking high in a search depends on your bid, the ad quality and the context of someone's search.
CPI (Cost per Impression) is more akin to placing an ad in a newspaper, as the advertiser pays each time an ad is displayed, whether someone clicks on it or not. This can still be useful in terms of keeping your name in front of potential customers as they might remember the ad and return at a later date.
Social Media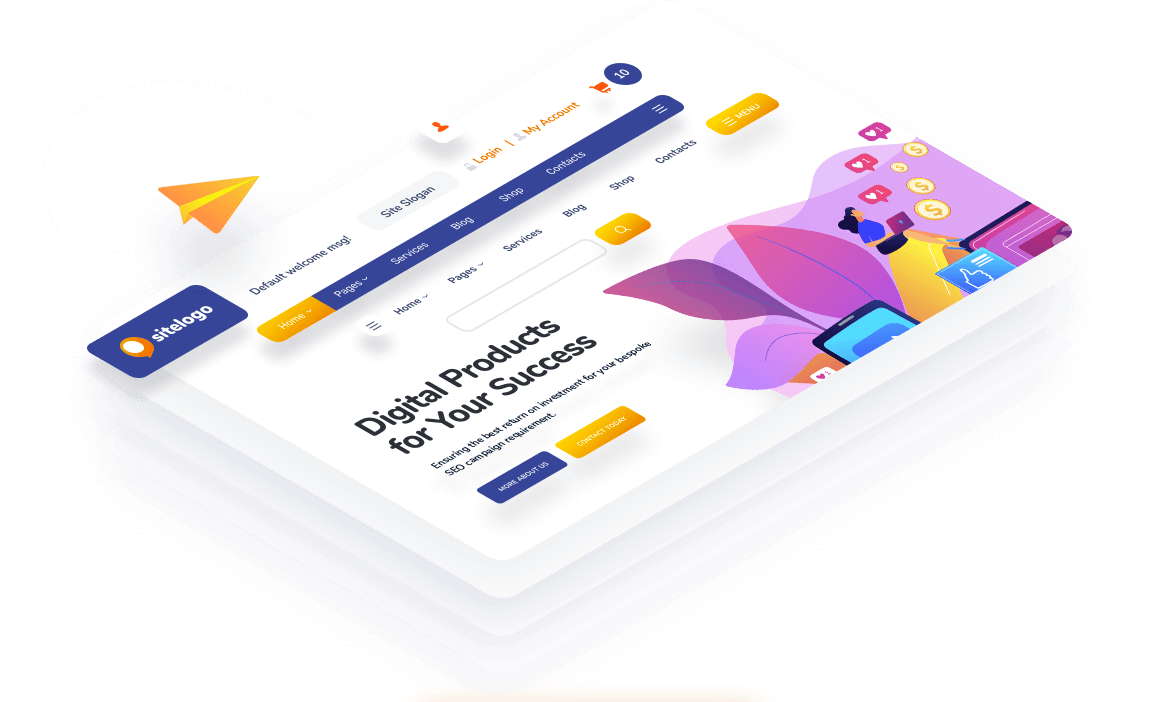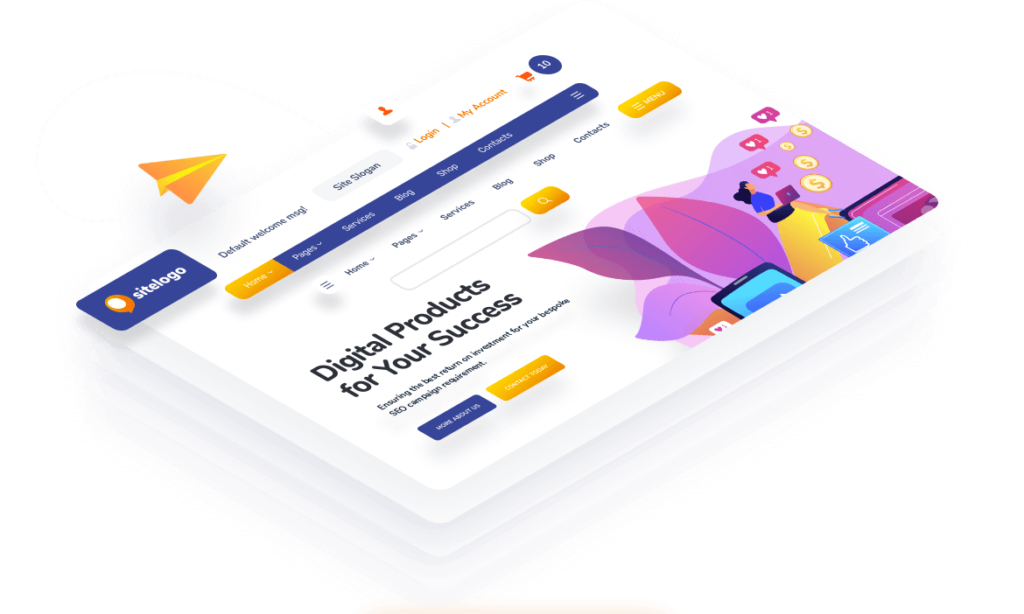 The use of social media in mortgage marketing has become increasingly important in the contemporary digital era. Having the ability to reach a wide audience, engage users, and foster community, social media platforms present brokers with unique opportunities to create powerful marketing campaigns.
Essentially, social media provides an unprecedented level of connectivity and digital communication. By using this platform, mortgage brokers will be able to not only share their offerings but also engage directly with their potential and existing clients. In order to build trust, nurture relationships, and eventually turn followers into customers, regular interaction on social media is essential.
Identifying your target audience is the first step in leveraging social media for mortgage marketing. Your social media marketing campaign will be more effective if you know your prospective customers, what interests them, and what their mortgage needs are. The content created in this manner may include information on different types of mortgage products for first-time homebuyers, or tips on refinancing for existing homeowners. In order to attract quality leads, you must provide valuable content that directly addresses the needs of your audience.
Consistency is another essential component of a successful social media marketing campaign. You can increase your chances of engagement by posting regularly on your social media accounts. You should also make sure that your posts are visually appealing and easy to consume since this can greatly enhance the user experience and engagement rate.
It is also possible to generate more leads by using targeted ads on social media platforms. A number of social media platforms, such as Facebook and LinkedIn, allow you to target your ads to individuals who are most likely to be interested in your mortgage services based on their demographics. As a result of these targeted ads, when combined with compelling content, you can generate a high volume of quality leads for your website.
As well as providing immediate feedback, social media also provides the opportunity for customer interaction, making it a valuable tool for customer service. Customer queries and complaints can be resolved quickly by responding to comments and direct messages, thereby improving customer satisfaction and gaining customer trust.
Additionally, the analytics provided by social media platforms can be used to determine the effectiveness of your marketing campaign. By analyzing these insights, you will be able to understand what types of content resonate with your audience, the best times to post, and the strategies that are most effective in achieving your goals.
Use a mix of social media platforms to maximize the impact of your social media marketing campaign. You can reach a broader audience by utilizing multiple platforms as each has a unique demographic and engagement method.
To conclude, social media provides mortgage brokers with a powerful tool for connecting with potential customers, generating quality leads, and nurturing client relationships. This allows brokers to reach out to clients where they are, enabling them to engage with them in a way that traditional marketing channels may not be able to do. The use of social media in mortgage marketing campaigns can be an invaluable component if it is planned and executed strategically, and produces real results in the form of quality leads and customer satisfaction.
Social Media might not seem the obvious place to search for a mortgage broker, but these platforms are increasingly important in advertising, no matter what your field is. Facebook, for example, allows you to post content that shows you are active on a daily basis, and provides an easy way to connect with potential clients so they can ask questions and receive answers quickly. Satisfied customers can also post reviews and useful feedback that you can even use to improve your business practices. You can consider posting videos (sometimes a more popular way to consume information) and through these people can feel they already know you a little before they meet you.
What is SEO for mortgage broker websites?
Although the tools outlined above are useful when marketing any business online, the most effective strategy for digitally upscaling your business is through SEO, or Search Engine Optimization.
SEO is the process through which your online content is thoroughly checked by a search engine for its accuracy and usefulness to the reader. If your website is up-to-date and informative with the relevant keywords that will be used by a potential customer, you stand a good chance of achieving a high ranking and appearing at the top of a Google search.
However, as Google has a complicated (and largely secret) algorithm for ranking websites, SEO is a highly skilled process that's best left to the experts. It's no longer enough to just stuff your content full of keywords. As well as checking for well-written, helpful content, Google will assess the technical aspects of your website, checking that it loads quickly, that the pages are linked in a way that makes sense to the users, and that all the meta-titles and tags are clear and compel the user to click through.
If your SEO is properly implemented from the start, you stand a much higher chance of generating organic traffic, and then converting that audience into real customers. And of course if your SEO is good from the start, it won't require a huge amount of upkeep, so an initial layout from your budget can reap rewards for some time to come.
What is a 'local search' and how does that apply to my mortgage business?
Because a mortgage broker business is by nature focussed on a local area, you'll want to make sure that your website and general online presence is relevant to your location. Although we don't know everything about how Google ranks websites, we do know that it prioritizes local searches so you'll need to make sure your website is optimized for those keywords. Think about how a potential customer would look for a mortgage broker – they would use words such as 'mortgage brokers local to me' or even 'mortgage brokers in Dallas, TX'. So you'll want to make sure all of your content contains the relevant information and if you have offices in different cities, you'll need separate pages or sections for each one.
Ideally, you want to appear in the 'three pack' or 'local pack', which are the first 3 businesses that are displayed when someone searches for a local business. It's also worth noting that research shows 50% of people who make a local search visit the business that day, so a local search really can send business right to your door.
Local SEO strategies for mortgage brokers
Among digital marketing strategies, local SEO (Search Engine Optimization) has become a key component, particularly for companies like mortgage brokers whose clients are typically located within a specific geographical region. Local search optimization allows mortgage brokers to effectively target potential clients in their service areas, improving visibility, driving traffic to their websites, and generating quality leads.
In the context of local SEO strategy, Google My Business (GMB) is a key component. It is very likely that you will appear in Google's Local Pack, Local Finder, Google Maps, and organic rankings in general if your GMB listing is properly set up and managed. It is imperative that you provide comprehensive and accurate information about your business, such as its contact information, opening hours, and services provided. You can enhance your local SEO ranking by encouraging satisfied clients to leave positive reviews on your GMB listing.
Additionally, it is imperative that your website is optimized for local searches. Make sure to include location-specific keywords in your site's content, metadata, and URL structures. Use more specific keyword phrases, such as 'mortgage brokers in [your city],' instead of generic keywords such as 'mortgage brokers.' This strategy can help increase your visibility in local search results.
Building local citations is also an important aspect of local SEO. Your business is cited on online directories such as Yelp and Yellow Pages, as well as in local business listings. All of these platforms should display the same name, address, and phone number (NAP) for your business. A lack of consistency can lead to confusion on the part of search engines, which may adversely affect your local search ranking.
Last but not least, taking part in local community events and initiatives offers excellent opportunities for local PR and link-building. Partnerships with local businesses or sponsorships of local events may be examples of these initiatives. These activities can improve the visibility and reputation of your business locally, as well as provide your website with valuable backlinks, which are crucial in the search engine optimization process.
To conclude, local SEO strategies can provide mortgage brokers with highly effective tools for increasing their visibility among potential clients in specific geographical areas. With the proper investment of time and effort, mortgage brokers can improve their digital presence in local searches, thereby increasing their web traffic, generating more quality leads, and ultimately, attracting more clients.
Alongside your fully optimized website, there are other online spaces you'll want to consider whether your presence is fully on the money. Here are some mortgage broker tips for advertising to get you started.
GMB
First off, you'll want to have a robust GMB (Google My Business) profile. This is a space where you can add all of your contact details and a link to your website, thereby increasing your online visibility. You can even add photos (and according to Google, these can add up to 35% more clicks through to your website). Just like Facebook, customers can add reviews and you can respond to them to demonstrate your willingness to engage with your audience.
Be consistent
Google also checks the consistency of your information anywhere it might be listed, so make sure it's up-to-date across any online listings you might have.
Get positive reviews
Great reviews from happy customers can lead to new business, and you can make sure you have these on both Yelp and Google. It's good business to reach out to past clients and ask them for a review, and make sure that you do this throughout the year so your reviews stay current and it looks as though you are fully engaged with your audience.
Do your research
As noted above, SEO in part means curating your website so it contains useful content for your readers. Initially, you'll need to do some research, both through your own website and those of your competitors, to see which topics and questions people are searching for. Alongside 'buying a house', there will be other questions relating to tax, budgets, debt and many more themes. And of course these secondary topics will themselves generate even more potential questions.
Add Links
Third-party validation from other websites can really provide customers with confirmation that you are a credible and reliable company. As well as linking to other companies relating to your mortgage business, think about any other local connections you have, or any sponsorship your company is involved in. All these can improve your local SEO and ultimately your Google ranking so you get that organic traffic your business deserves.