Custom web design services explained
Having a great website is one of the best investments you can make for your company. A well-designed, easy to use website will drive inbound traffic to your business and ultimately convert into profit. Think about it – would you buy a product or service from a company that didn't have a website? It's unlikely, because in the digital age we live in, a website gives you credibility that you're a trustworthy business.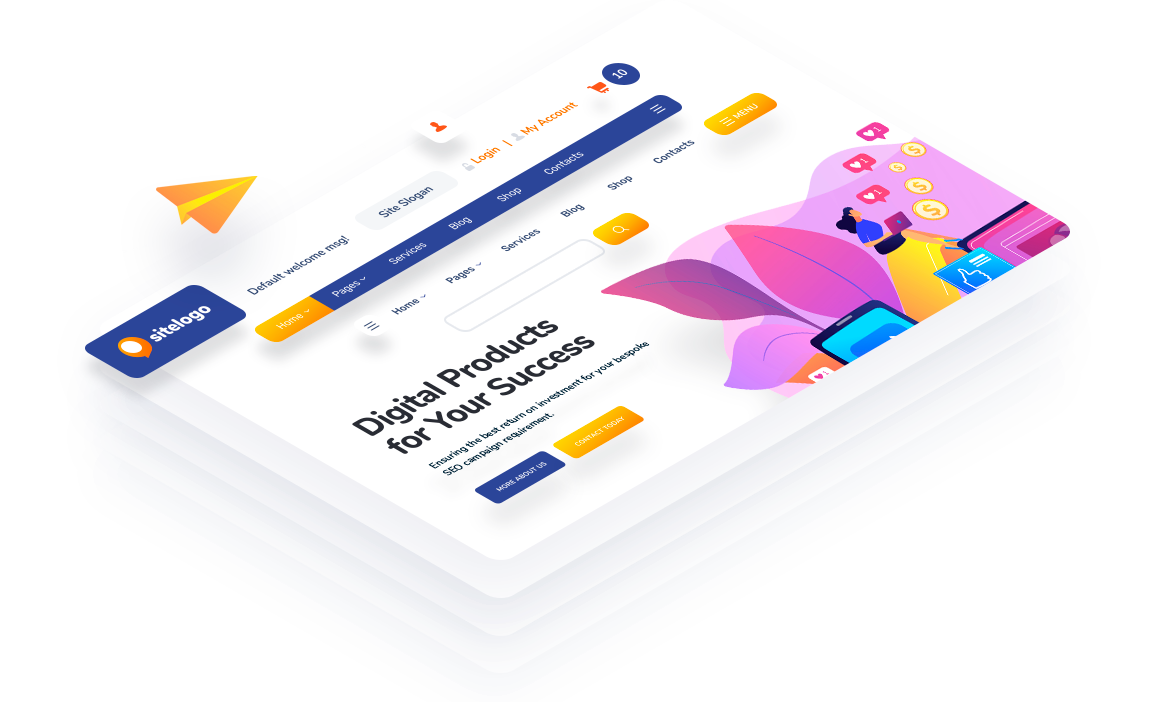 Website development from deo-dar.com
A website also gives you the opportunity to showcase your brand to prospective customers, provide useful information and even reviews from other satisfied clients. Judicious use of keywords in your text will also make you easy to find when someone makes a search using Google. This is known as organic traffic, and is one of the easiest and cheapest ways to get new customers without having to resort to paid advertising.
Most spheres of business are highly competitive, so you'll also want to make sure that your business stands out from the rest. Think of your website as a shop window to your business: it needs to be sleek and shiny so customers stop to take a second look.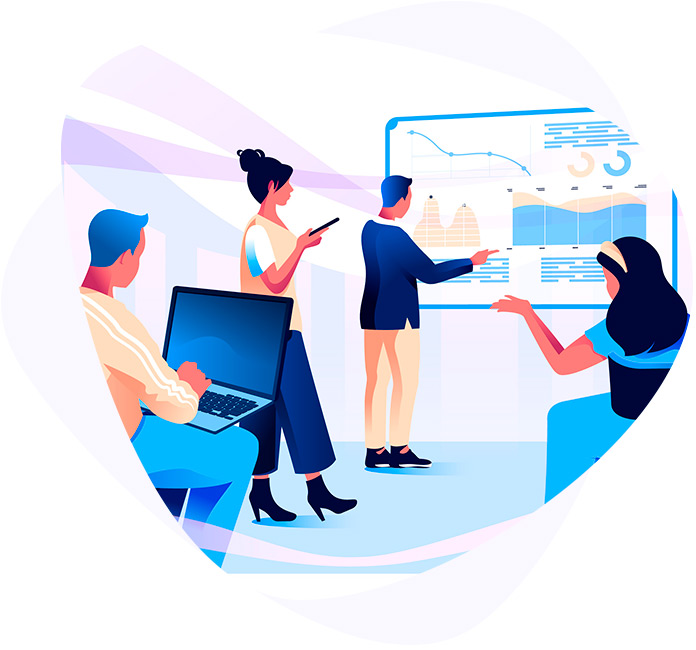 However, in order to make use of all the benefits of a great website, you have to make sure your online presence is really working for you. You can of course produce your own website using one of the many free services available, but this can take time and effort that you would be better off spending on your business itself. This is where the website custom design experts come in, so that you can really maximize the benefits of your website and in turn increase your profits.
You might also be aware that Google uses its own secret algorithms that can either bump your website up the rankings or penalize it if it falls short of certain standards. There are ways to mitigate this, and expert web designers will understand how to navigate the potential pitfalls.
For instance, we know now that Google will give preference to mobile friendly websites, which does make sense given that most people consume online content on mobile devices these days. Live chat functions are also becoming more important than ever so that people can get the instant information hit they need.
Keyword stuffing (where text is filled with words that the writer will optimistically hope will be picked up by a searcher but may not in actual fact be useful or coherent) has been looked down upon for a long time now, with websites that provide helpful, entertaining or instructive content being given the highest rankings.
If you want to really make the best use of your website, having a custom design made by experts really does seem to be the best solution, even if it does involve some initial financial outlay.
How much does it cost to build a website for a client?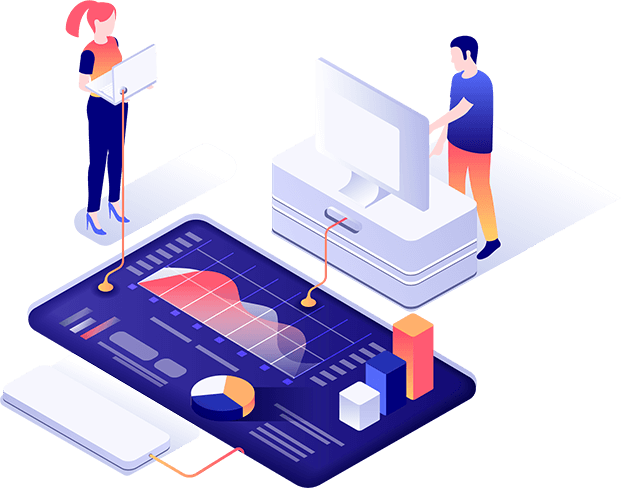 How to build a website for a client – deo-dar marketing agency
We can divide the costs involved in building a website into various parts. Obviously there will be differences according to the size and nature of your business, but there are some factors that are common to all.
You'll want to start with a domain name (a fun catchy name, or just the name of your business, the choice is yours!), but even this can come with different costs attached. A baseline amount is $10-15 per year for the name, but can vary depending on the extension at the end of the domain name (.com being one of the most expensive), the length of time you want to commit to and whether you want to add any privacy features.
Your website itself can also be as simple or as complicated as you want it to be. You can add various functions, depending on the type of business you have, and this can add to the cost.
For example, you might run an online store, so you'll need to have e-commerce functionality. For this you might be looking to pay around $2,000 to design.
If you have membership options so that visitors can only access certain areas of your site, that will also cost you extra (maybe up to $400 per year), as will subscription services for products that customers order regularly ($50 per month).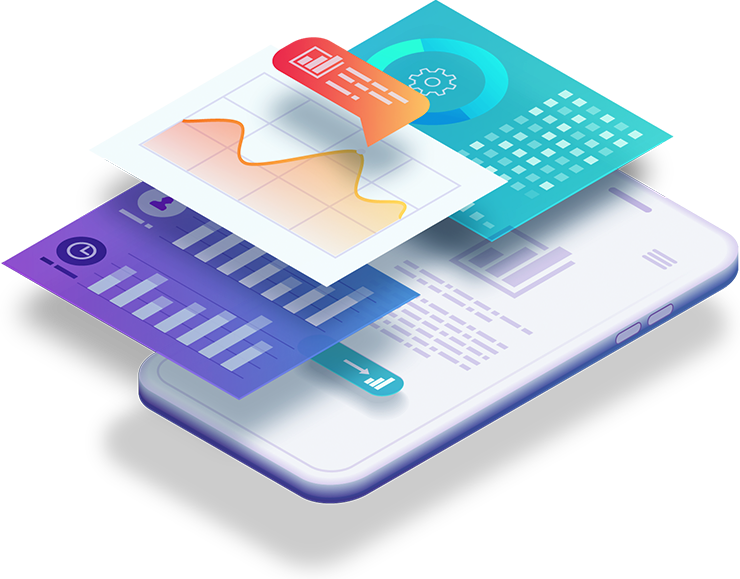 The size of a website can also vary dramatically – sites with fairly evergreen content and only a few pages won't need as much upkeep or maintenance as a more complicated e-commerce site. The initial design cost will also vary according to size and functionality, with a small site costing around $2,000, but a large database website potentially coming in at $75,000.
Again, depending on the size of your business and website needs, you will want to consider the different hosting options. Shared hosting can be convenient and cheaper but if you need the reassurance that you won't experience any downtime then you'll want to choose dedicated hosting.
What are the best website design services?
There are several design services on the market, providing different options depending on your business needs, and of course varying in price.
Wix

is an easy-to-use, template based website builder. Many people without a background in website design use Wix without any trouble at all, even adding their own online stores! Drag-and-drop features and artificial design intelligence mean that it's as easy as painting by numbers, and it's most basic package is free to use. If you think you want to create your own website, or want to try something temporary, this is a great place to start.
Envato market

sells creative assets for web developers, including themes, graphics, video and even 3D models. These themes can be used across multiple platforms, and you can customise them so that you can still stay true to your brand. Envato sites is a new option that also allows you to build a website using themes from Envato market creators with a minimum subscription fee.
Studiopress

is great for businesses that use WordPress and again provides the user with themes to customize their site. This is a good way of accessing premium themes without paying the price for a custom designer.
If you are in need of a quick fix or new website, freelance designers will be able to get the job done for less than hiring an agency. If your project requires more extensive work such as front-end engineering and development on code bases different from what they're used too then this may not really suit their skill set but still there is always potential if it goes smoothly!
Agencies will be the way to go if you have complicated business needs and need the assurance that your design and interface will be able to handle your demands. This is of course the most expensive option, but with a whole team working for you you'll get a cohesive plan that can really see your business take off. An agency will do their research first, considering the needs of your market and the ways in which your customers will potentially interact with your website. The pages will work together so the user experience 'flows', and your brand will be present throughout.
What services are included in website development?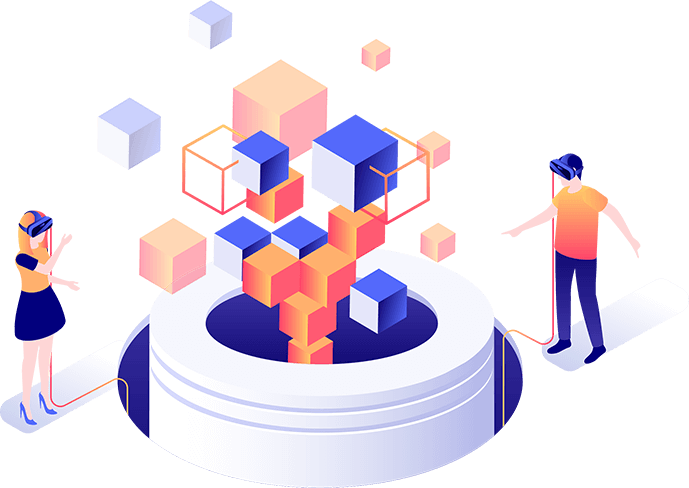 If you hire a team from a specialist web design services agency to build your website, you'll want to consider what's included.
Firstly, full-stack engineers are able to develop both the front and back end of web applications, using the appropriate languages and technologies. This enables them to work on the project as a whole, no matter the size or complexity of your demands.
It's quite likely that your business will need some sort of e-commerce support, as thanks to the recent pandemic online shopping is more popular than ever. It's important that the right technologies are used, and that your site is optimized for a smooth user experience.
Your company might also want to make use of web apps within your website. A web app is a part of your website that involves some sort of interaction with the user, such as a form to fill in. This could well be something that is specific to your own website, so a custom app can be developed to best meet your needs.
Content management systems can look at an existing website to see how it can function at its best. They check for platform speed (essential for today's high-quality web pages), support new design elements and deal with any upgrades you might need.
You'll also want ongoing testing, support and maintenance. You can have experts monitoring your website 24/7 so that you'll know there will never be a problem, even if someone is trying to buy one of your products at 3am!
How many hours should it take to develop a website?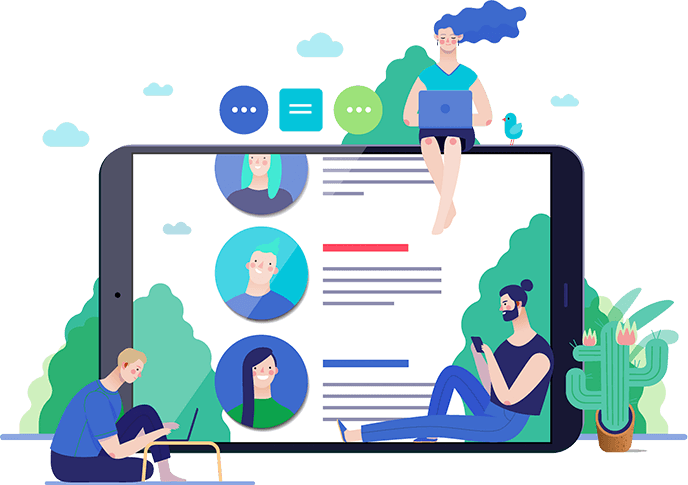 Because the size and complexity of websites varies so much, the answer is almost how 'how long is a piece of string', but you can assume somewhere in the region of 50-250 hours. The number one aim of any website is marketing, and depending on your business, you might only need a small number of pages in order to achieve your goal of getting your message out there.
However, if you want an e-commerce store or lots of web apps to capture data, then naturally the design will take longer as it will be a custom product. You might even need to integrate your apps with other gateways, for example if you need to accept payment. All these will add up to cost time and money, but will be well worth it in the end.
How much does a landing page cost?
A landing page (the page you'll be directed to if you click on a link from a marketing email) is also worth spending money on, but once again, depending on the complexity, can vary in cost. There are free options for building landing pages, ones that offer a short trial period and some that offer multi-landing pages that can be adapted to different users depending on how the arrive at the page.
Just as you might hire a freelancer or an agency to develop a website, you can also hire them to build a landing page. Again, freelancers are cheaper but if you find a good one, you'll strike gold. If you hire an agency, the likelihood is that it will cost you more money, but you'll have a team of people at your disposal who should be able to develop, design and maintain your page to the highest standard.
How much does it cost to redesign a website
Throughout this article, we've seen that costs can vary, from a few hundred dollars to up to $75,000 if you want all the bells and whistles. But having a website that works for you, day and night, that is well-maintained and easy to use is priceless. In the age of digital commerce, no company can be without one, and you owe it to yourself and your business to build the best website you possibly can.