Our Marketing Agency Deo Dar Agency: A Global Leader in Integrated Digital Marketing Solutions
Welcome to your premier digital marketing agency in Singapore. We are a renowned global leader, providing integrated digital marketing solutions to a diverse array of businesses. Our agency is backed by a team of highly proficient digital marketing specialists with deep knowledge and expertise in multiple industries. We take pride in our global reach, having served clients across all continents, and consistently delivering beyond expectations.
In today's fast-paced digital environment, our agency excels at staying ahead of trends and consistently delivering cutting-edge solutions. We provide a variety of services, including SEO, SEM, SMM, content marketing, email marketing, PPC management, as well as website design and development. We ensure that your business's online presence is synchronized and leveraged effectively to maximize your ROI.
Why Choose Us: Competitive Edge in the Digital World
When you partner with Deo Dar team, you're not just choosing a digital marketing agency; you're opting for a comprehensive digital marketing solution. We offer a competitive edge that is crucial in today's rapidly changing digital landscape.
In the first place, we are data-driven in our strategies. To ensure the accuracy of our campaign decisions, our team utilizes advanced analytics and proprietary software. As a company, we strive to generate measurable results that contribute to the success of your business.
As part of our commitment to transparency, we provide regular and detailed reports on campaign progress to our clients and are available at any time for questions or discussions. Our top priority is to work with you to achieve your business's success.
Last but not least, we have a wide range of experience. In addition to bringing a wealth of best practices to your digital marketing strategy, we have worked with businesses of varying sizes and industries. As a result, we are able to create highly effective, customised strategies based on your unique business objectives and target market.
In a world where digital presence is paramount, let us be your guiding light, leading your business towards unprecedented online success.
SEO that delivers results in Singapore
At the heart of every business is the drive to increase customer engagement in order to maximize profit. Your digital presence is a vital part of this. If your website is the first to appear when a consumer searches for your product, you're more likely to catch their attention and ultimately their custom.
Search engine optimisation is the most effective way of ensuring your website has the high ranking you need. By using carefully researched, targeted keywords, your business will secure a place on the first page of search results.
Contact us today at info@deo-dar.com to see how we can grow your business through excellent SEO.
How much does SEO cost in Singapore
SEO in Singapore costs between $1700 and $4500 per month but the statistics speak for themselves in terms of the benefits.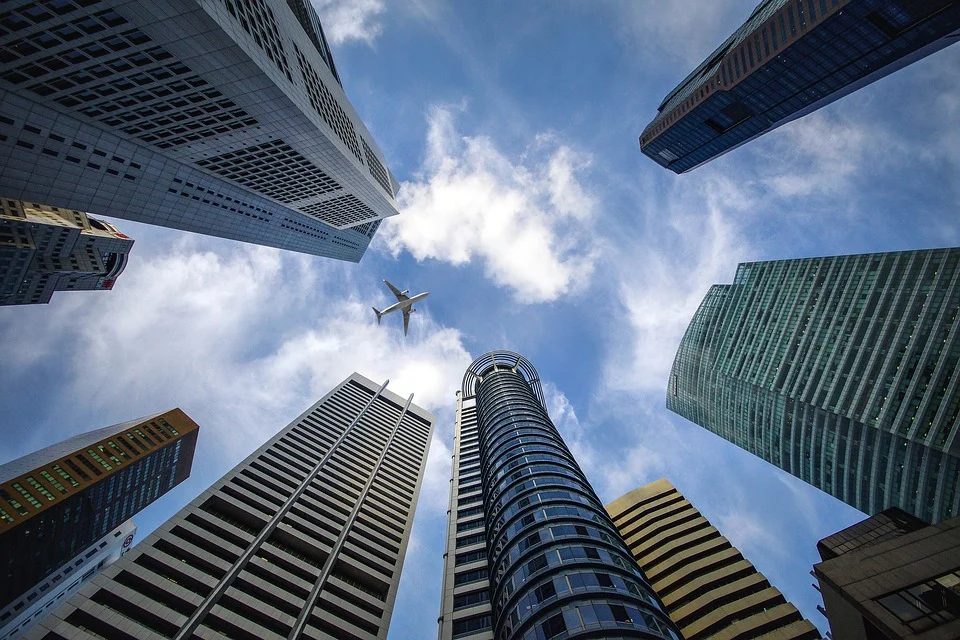 93% of online engagement starts with a search engine such as Google
SEO helps local businesses. "Where to buy" and "near me" queries have grown by over 200% over the past 2 years
SEO drives 1000% more traffic than social media
GMB – for every business in Singapore
GMB (Google My Business) is a free marketing tool that helps businesses improve their online visibility in a similar way to a social media platform like Facebook or Twitter. Just like these social sites, if you know how to use them they can generate great leads for your business. GMB can help your company by:
Providing a link to your website and contact details
Showcasing your company's services to generate traffic to your website
Providing space for customers to leave reviews in order to build up trust and transparency
Giving you a local profile so customers in Singapore will be able to find you quickly and easily
Advertising Services for your business in Singapore
Google also offers paid ads that give your business increased visibility when a customer searches for your services online. It's cost-effective because you only pay per click, and produces measurable results because Google Ads tracks every visitor that visits your website.
Because Google Ads measures which adverts or keywords produce the best results, you'll know how well your marketing strategy is performing. If your website contains the relevant keywords, Google Ads will direct organic traffic to your business efficiently and at a low cost.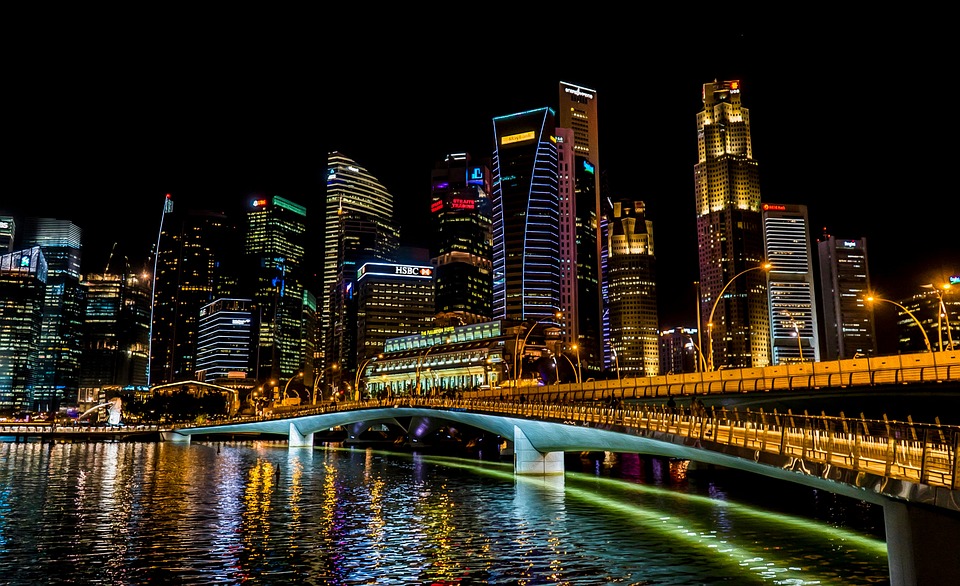 Social Media for your business in Singapore
Singapore has one of the fastest internet connections in Asia, and 7/10 Singaporeans are active social media users. If you can take advantage of these platforms and tailor your posts to the right audience, you'll soon see an uptick in business growth.
Facebook is still the most popular social media site in Singapore. It has a huge customer base, and adverts are cost-effective and targeted to your desired audience
LinkedIn reaches an audience of professionals with a higher than average income. Through the LinkedIn Lead Accelerator you can track potential customers and target ads towards them. Singapore has the 3rd highest LinkedIn engagement in the world, with an average of 152 connections per member
Twitter allows you to target users who have used a specific hashtag or keyword. You can also build a community around your business by hosting chats with a hashtag specific to your brand, and by monitoring customer feedback through tweets about your company.
Instagram has around 2.5 million users in Singapore, and small business and startups are using it to its full advantage. As with the other social media platforms, engagement with your audience is vital, but it also allows your business to connect in a more personal way.
Why are we the best SEO provider agency?
Deo Dar has over a decade of experience in assisting businesses of all sizes with SEO. We believe strongly in a business partnership that leads to success and growth for you – our own business literally depends on it.
We focus on:
Traffic that leads to a high conversion rate
Forming the connections and trust that convince the visitors to your page to take action
Content, on-page and technical SEO that combine to form a great marketing strategy that reaches the right audience
Contact us today at info@deo-dar.com to see how we can grow your business through excellent SEO.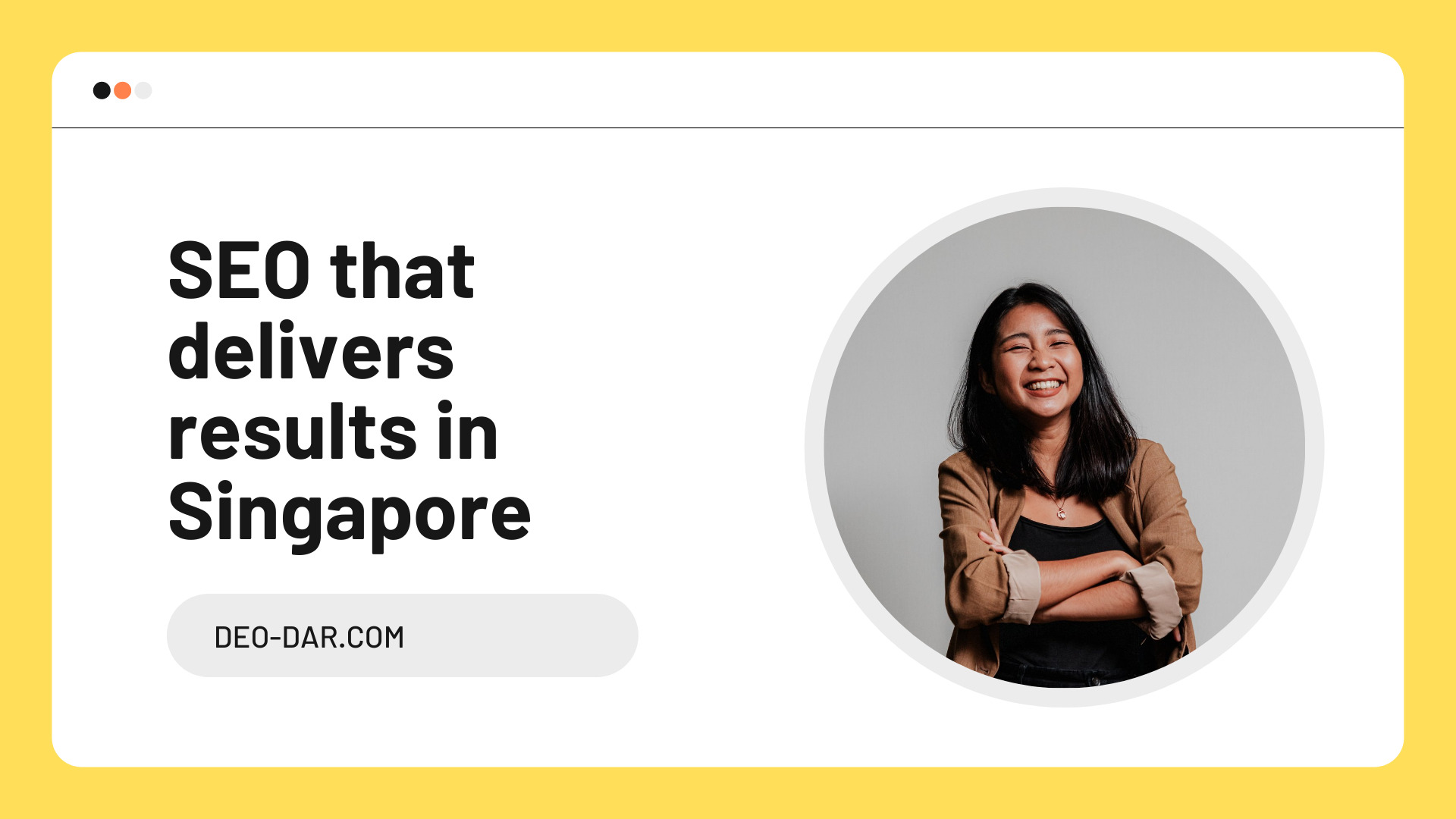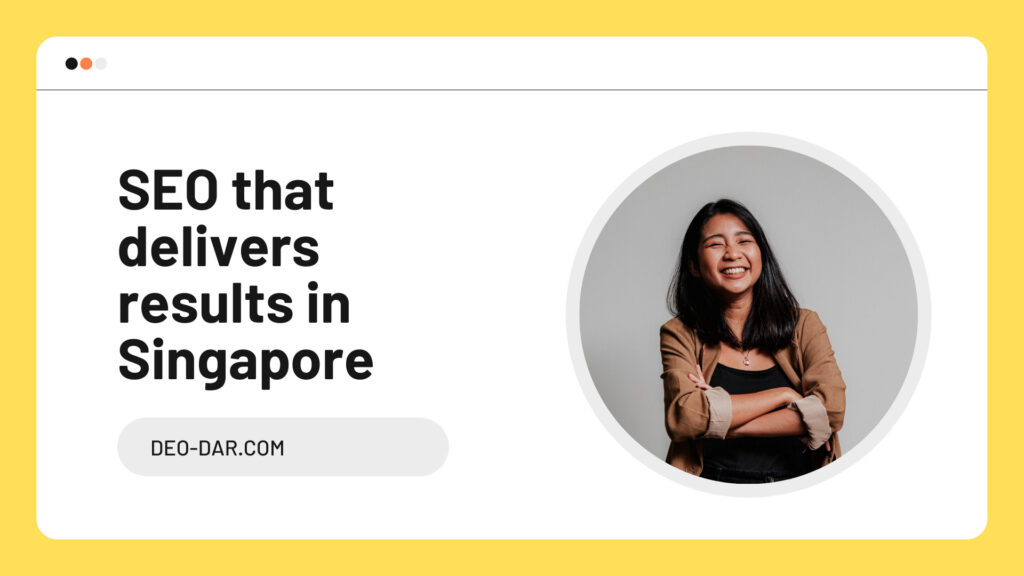 Rock-Star Seo Company, ✓ providing tailored SEO services for all businesses. We will literally GROW your online presence.